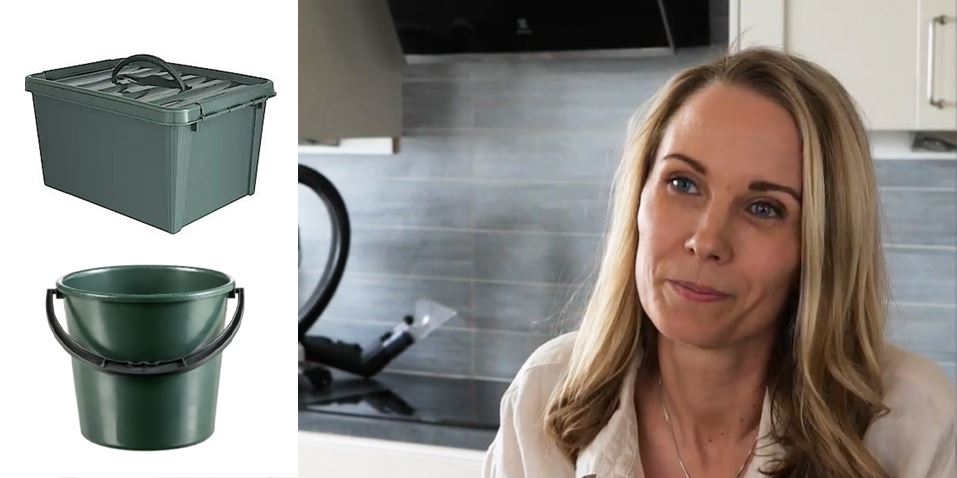 Storage box and bucket made from old fishing nets from ports in northern Europe, manufactured in the Nordics. We are happy to have SmartStore Ocean in our assortment.
They are made from 70 per cent recycled plastic and 30 per cent conventional polypropylene. The recycled plastic consists of ropes used in fishing nets, collected by fishermen in Scandinavia and other parts of Northern Europe.

"Abandoned fishing nets and ropes are a major problem for the environment. It is very important that the abandoned equipment is recycled. By recycling, materials can be produced with a lower carbon footprint, compared to conventional fossil raw materials," says Monica Mathisen, Product Manager at Clas Ohlson.

The storage box is manufactured in Sweden and the bucket in Finland.