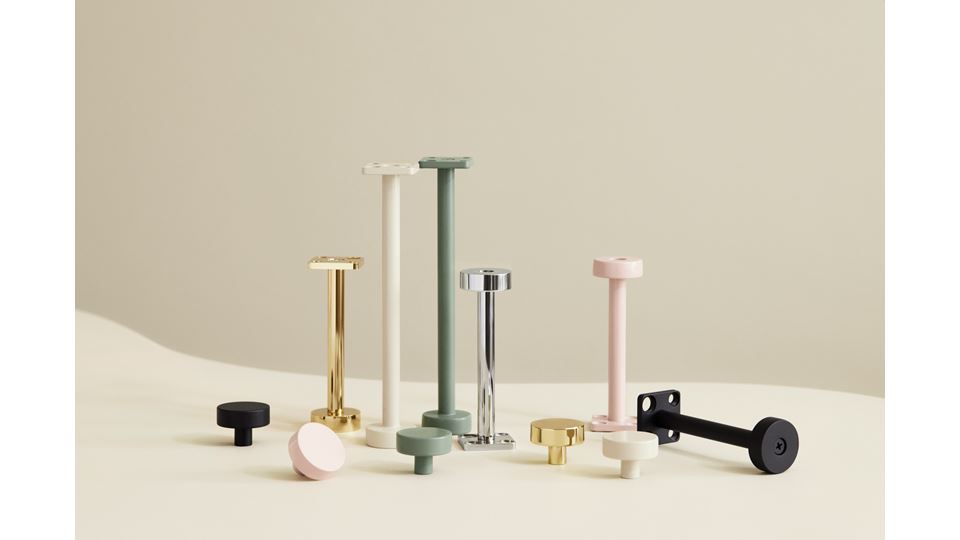 Clas Ohlson is in collaboration with Prettypegs launching a new design collection with furniture legs and knobs. Easily create your own personalized design furniture with this new stylish design collection.
The products are available in pastels, gold, silver and black as from week 26.
"We see an increasing trend in customers wanting to personalize their furniture with simple solutions. We are happy that Prettypegs wanted to design a collection together with us. The collection has been named Clas. With this new collection we want to spark interest in home fixing to new target groups," says product manager Erik Sundqvist.
The collection will be sold in Clas Ohlson's physical stores and online store, as well as in Prettypegs' own online store.
"We're happy to now also be found in Clas Ohlson's physical stores throughout the Nordics, which is the obvious go-to place for all home fixers. Icing on the cake has been to design a unique collection of legs and knobs together with Clas Ohlson. The collection, which is named Clas, reflects Nordic elegance and is designed specifically to give new life to preloved storage furniture of all brands, says Jana Cagin, founder and CEO of Prettypegs.
All high resolution pictures are available in our picture bank: https://clasohlson.mediaflowportal.com/folder/226414/
For more information, please contact:
Niklas Carlsson, Group Head of Communications, +46 247-444 29, niklas.carlsson@clasohlson.se
Clas Ohlson was founded in 1918 as a mail order business in Insjön, Sweden. Today we are a retail company with customers in four markets, approximately 5,000 co-workers and annual sales of approximately 8.8 billion SEK. Our share is listed on Nasdaq Stockholm. A lot has happened since the start in 1918, but one thing has remained the same over the years; that we want to help and inspire people to improve their everyday lives by offering smart, simple, practical solutions at attractive prices. Visit about.clasohlson.com/en to read more about us and how we simplify home fixing for everyone, responsibly.