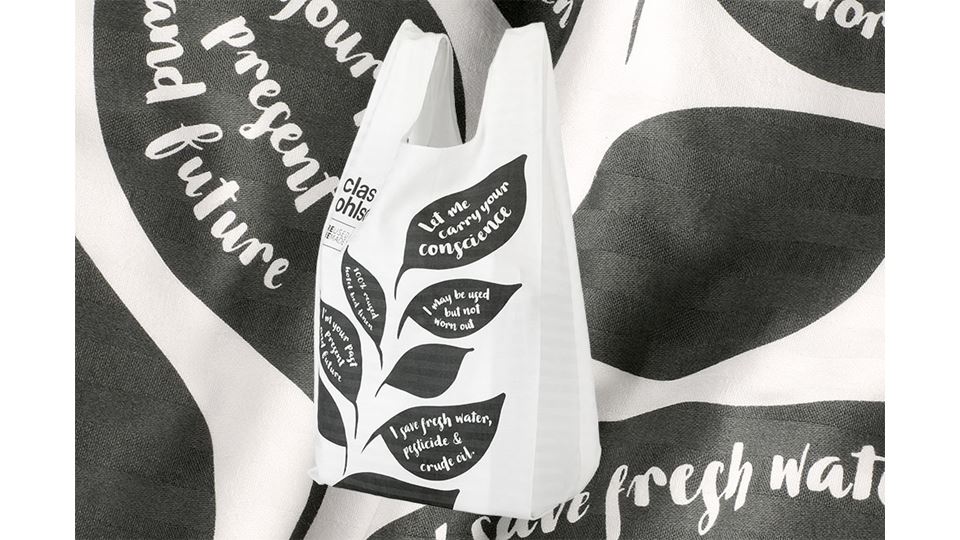 We're now selling a new textile bag, made of recycled hotel linen. A good alternative to plastic bags.
In Sweden, a new tax on plastic bags was introduced in May and all EU countries are expected to reduce the use of single-use plastic bags. Now, we're starting to sell a new textile bag made of recycled hotel linen which is a sustainable and affordable alternative to plastic bags.

"Our new hotel linen textile bags have a significantly lower environmental impact than newly produced bags of cotton, paper or plastic. It's a smart and sustainable alternative, " says Anna Strindberg, Sustainability Program Manager at Clas Ohlson.

The bags are made of discarded hotel linen. In that way, the bags are durable and manage up to 14 kg of weight and they can be washed at 40 degrees.

"To recycle fabric into a new product is really environmentally friendly. Compared to new textile bags, the recycled bags results in far less greenhouse gas emissions and vastly reduces the amount of land and water needed for production," says Pia Walter and Josephine Alhanko at Reuse Remade, the company behind the upcycled bags.

Another alternative to single-use plastic bags are the "Shoppingbag Compact". The bag is made of recycled plastic bottles and comes in several different colours.

"By recycling products and turn them into something new, we save resources on the planet. Our regular plastic bags are made of 100% recycled plastic. When they are not possible to use anymore they can be recycled at your local recycling station", says Anna Strindberg at Clas Ohlson.