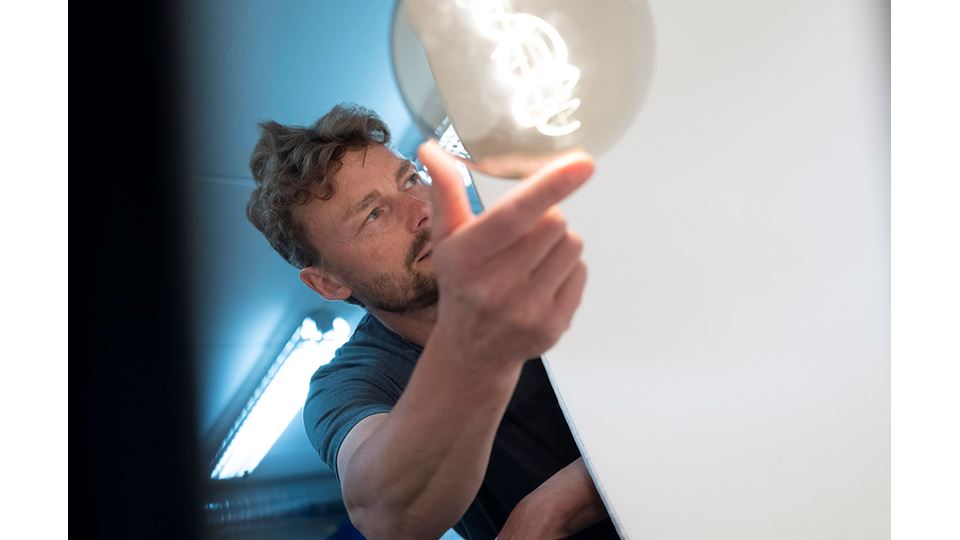 We test products before we decide to sell them. We test for chemicals, fire safety, radio interference… And from time to time, we also make pancakes.    
Clas Ohlson has a quality and compliance department to secure documentation and to perform extensive product testing on all products under our own brands. We do this to make sure that the products we sell follow requirements, both legal and our own.    
   
"We perform an array of tests and disassemble the products to inspect all the components. We want to ensure both product safety and function. Some testing also takes place in external accredited labs," says Magnus Knuts, Product Specialist at Clas Ohlson.  
 
"For electrical products, we control for example that the radiation is within the limits. Our technicians recall a mixer that would change tv-channels by interference!" says Henrik Alfredsson, Clas Ohlson's Product & Quality Compliance Manager.   
  
Products that don't live up to legal requirements and Clas Ohlson's own high demands will not be a part of the range.    
   
"For example, we decided to not purchase any hoverboards, back in the days when those were popular, because we couldn´t find a product that was safe enough" Henrik says.    
   
Among the many tests that we do, fire safety, weather tests and other, we of course also test quality and functionality. These tests are very hands on. We grill, brew coffee... and make pancakes.   
   
Quality and sustainability go hand in hand.   
  
We are currently launching an upgraded product assessment model, which will guide us even better in which products are sustainable, and which are not. This means that we have started to re-examine all our existing products from several perspectives.