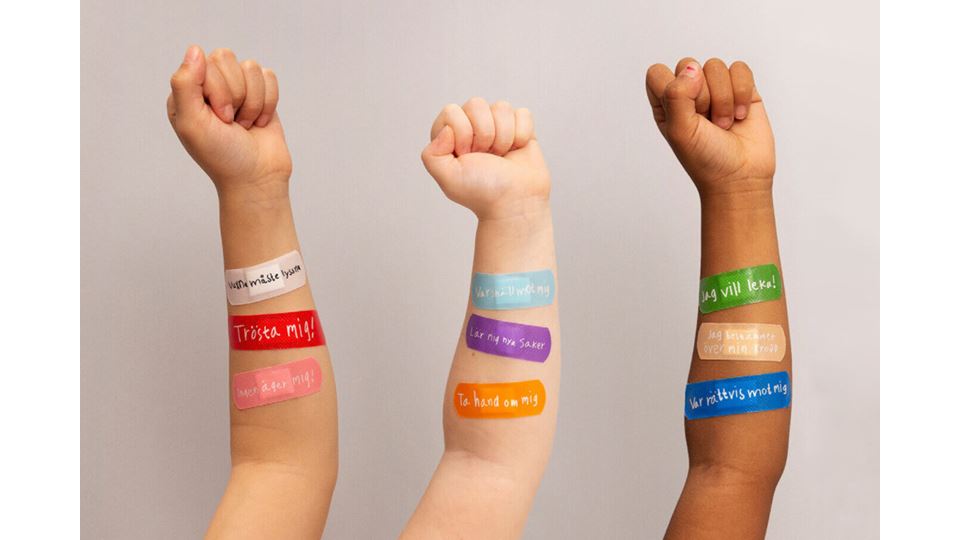 Childhood's vision is that all children should have the right to a childhood free from sexual abuse, exploitation and violence. Through funding, encouragement and knowledge, projects and initiatives are launched to make the vision into reality.
Childhood works in three thematic areas – Child Supportive Environments and Relationships, Child Safety Online and Child Focused Response to Abuse.
Clas Ohlson has collaborated with Childhood for three years. Every year, we train more of our employees to become a trustworthy adult, someone who understands the importance of asking and listening to children, who understands how to create change in children's lives. At the time of writing, we have trained just over 1,960 employees.
"We are very proud of our collaboration with Childhood. We have built into our sustainability strategy that Clas Ohlson will be a children's rights ambassador. Since we want to be part of building a sustainable society and help people live more sustainably, the child rights perspective is very important to us," says Tina Englyst, HR and Sustainability Director at Clas Ohlson.
Here's how you can support Childhood's important work:
Last year we developed "Children's Rights Plasters" together with Childhood – the messages on the plasters and packaging are based on the Convention on the Rights of the Child. When you buy them, all the surplus goes to Childhood. You can find them at Clas Ohlson and at other retailers.
You can also visit Childhood's website and choose one of the different ways to support. Give a donation or buy from the shop. You can also help spread knowledge – information is found on the website.
Most importantly, every day: Give of your time to the children around you, talk to and listen to them. Every child needs at least one secure and loving relationship with an adult while growing up.
Childhood's website: https://childhood.se/