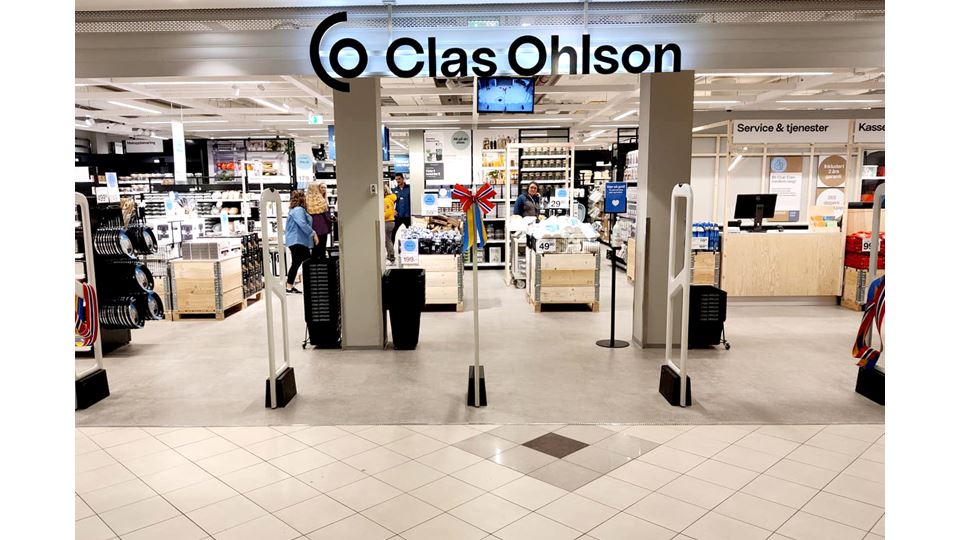 Today, at 10 am, Clas Ohlson opened a new store in Fauske, Norway. AMFI Fauske is a shopping center in rapid growth and Clas Ohlson is one of several big retailers that has opened new stores here recently.
With the new store in AMFI Fauske, Clas Ohlson strengthens its presence and customer offer in the Northern part of Norway.
"The catchment area of Indre Salten is interesting for several reasons. For example, we see new customer behavior here, where many want to shop more locally, and also because Fauske is located in a place where it is a natural stop both for residents and a growing population of cabin owners," says Trond-Martin Nettelhorst Tveit, Head of Store Footprint, Clas Ohlson.
The shopping center AMFI Fauske is growing with a brand new customer offer.
"AMFI Fauske is a shopping center that has developed its customer offer lately with several big retailers opening new stores. This means we will be located in a shopping center that gives our customers everything they need in one location," Trond-Martin Nettelhorst Tveit continues.
In addition to being able to purchase smart products that help simplify life in all kinds of homes and receive help from Clas Ohlson's knowledgeable co-workers, customers will also get the opportunity to collect their online orders after 30 minutes in the new store in Fauske.
For more information, please contact:
Niklas Carlsson, Group Head of Communications, +46 247-444 29, niklas.carlsson@clasohlson.se
Clas Ohlson was founded in 1918 as a mail order business in Insjön, Sweden. Today we are a retail company with customers in four markets, approximately 4,500 co-workers and annual sales of approximately 8.3 billion SEK. Our share is listed on Nasdaq Stockholm. A lot has happened since the start in 1918, but one thing has remained the same over the years; that we want to help and inspire people to improve their everyday lives by offering smart, simple, practical solutions at attractive prices. Visit about.clasohlson.com/en to read about us and our passion for simplifying life in all kinds of homes.