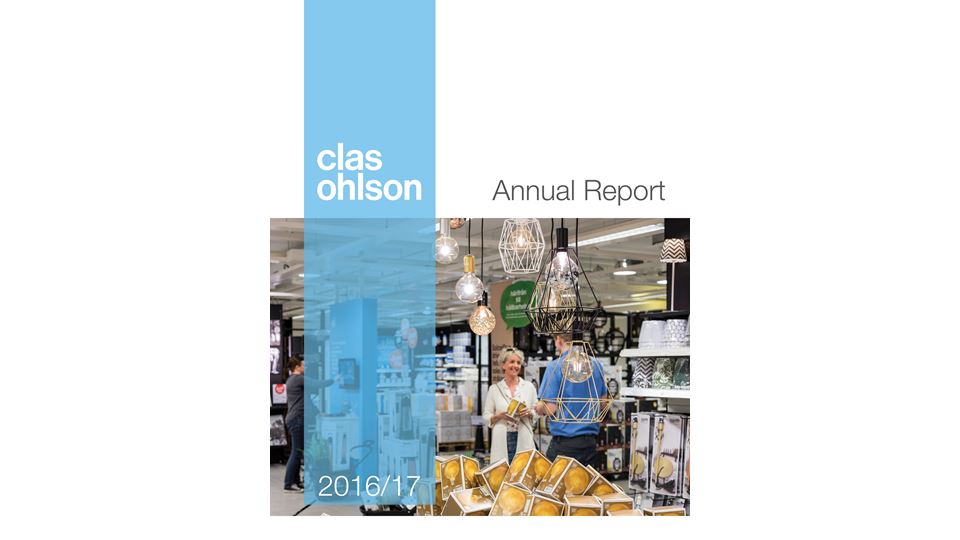 Clas Ohlson's integrated annual report for 2016/17 is now available at about.clasohlson.com.
The integrated annual report sums up the financial year 2016/17 as well as key issues for Clas Ohlson's future. We describe how we are positioned to face a rapidly changing and complex business environment, based on our ability to create long-term value for our most important stakeholders.
The report contains both standard and specific disclosures on sustainability aspects based on the GRI G4 guidelines. The scope of the GRI index is described on our website, about.clasohlson.com/sustainability.
The printed version of the Annual Report is being distributed to shareholders who have notified their wish to have it sent, but can also be ordered via e-mail, ir@clasohlson.se, or telephone, +46 247 444 00. The Annual Report is available in both Swedish and English version.
For more information, please contact:
Sara Kraft Westrell, Director of Information and Investor Relations, phone +46 247 649 13
This is information that Clas Ohlson AB (publ) is obliged to make public pursuant to the EU Market Abuse Regulation. The information was submitted for publication, through the agency of the contact person set out above, at 7:00 am CET on 5 July 2017.