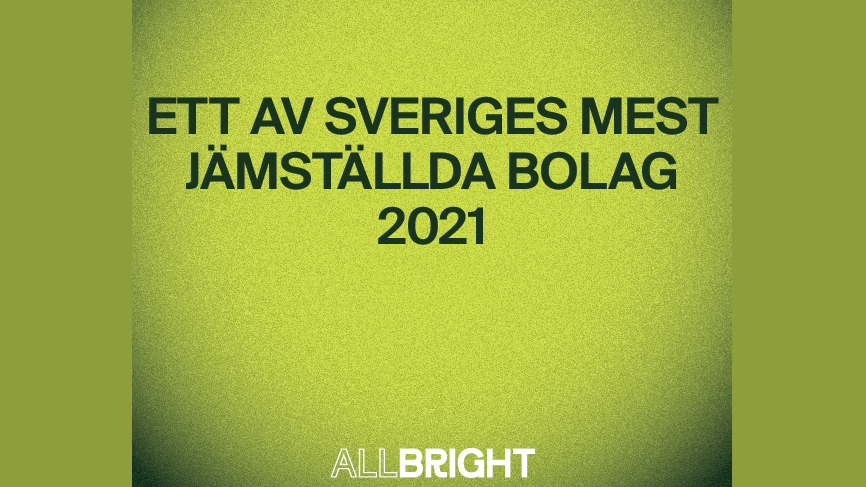 We are happy to be on Allbright's "green list" – a list of companies with an even distribution of men and women in the management team.
"We are glad but we still have work to do! We work actively with gender equality, diversity and inclusion in our recruitment processes and in our cultural work. We have set a clear goal, which we follow up, that we should have equal gender distribution at all levels," says Deniz Aspman, HR Business Partner at Clas Ohlson, responsible for the field of Diversity and Inclusion.
"At Clas Ohlson, it is important that every employee can be themselves, and we are convinced that we as employees need to reflect the diversity of our customers in order to become a sustainable company. This way we can develop an inclusive and creative environment, where several perspectives help us make the right decisions," says Deniz.