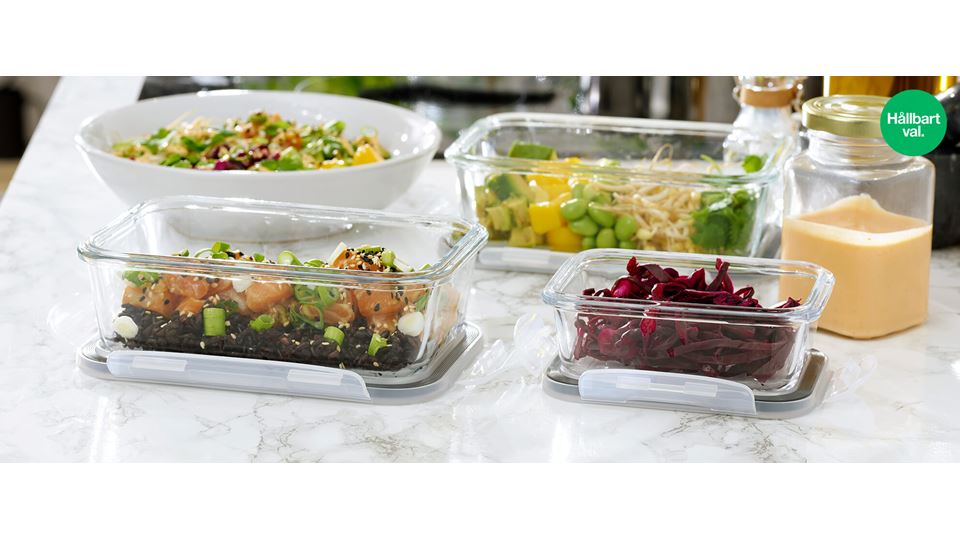 Society is now taking a stronger interest in sustainability issues. This means, among others, that customers increasingly want to buy products and services that contribute to a more sustainable lifestyle.
Clas Ohlson is making it a priority to clarify what part of our range has the potential to meet customers' expectations in this area.
In order to define the most relevant products to promote, we have developed sustainability criteria, which are more extensive than the general requirements we set for quality, product safety and working conditions.
Our products for a more sustainable lifestyle must clearly outperform comparable conventional alternatives on the market in terms of sustainability.
Criteria
Products for a more sustainable lifestyle must fulfil our general requirements and at least one of the following criteria:
• Reduce domestic energy or water use
• Simplify recycling or be manufactured using recycled materials
• Reuse or reduce waste
• Have an improved environmental performance, e.g. eco labelled products
• Be optimised from a material use perspective or contain no chemicals that have been phased out.
For each of these criteria's, specific product requirements (attributes) are drawn up that define preferred product performance. For each product requirement, there is also a description of the type of verification and documentation needed to ensure that the performance requirements have been fulfilled.
Our approach
Clas Ohlson's sustainability department develops and updates the sustainability criteria and associated product requirements. A special committee made up of Clas Ohlson's Head of Assortment, Head of Sustainability and a chemicals expert, approves new criteria and updates.
The practical work of applying the criteria and product requirements is done by Clas Ohlson's purchasing department and is incorporated into the purchasing process.
Our more sustainable offerings are helping to raise awareness among consumers and strengthen our brand.
Our objective
Products for a more sustainable lifestyle must account for 25 per cent of sales by 2020.
Products for a more sustainable lifestyle accounted for 16 per cent of total sales in 2017/18. The list is dominated by products that meet the requirements for third-party environmental labelling that Clas Ohlson accepts, for example FSC or energy-efficient LED lighting. One area of focus during the year has been increasing the share of eco-labelled wood and paper products. For the product groups currently lacking established sustainability standards, the work on defining proprietary product requirements continues so as to be able to include these products in the sustainable product range as well.
In the 2018/19 financial year, we will clarify and garner support for the new criteria internally and develop processes for approval, implementation and monitoring.