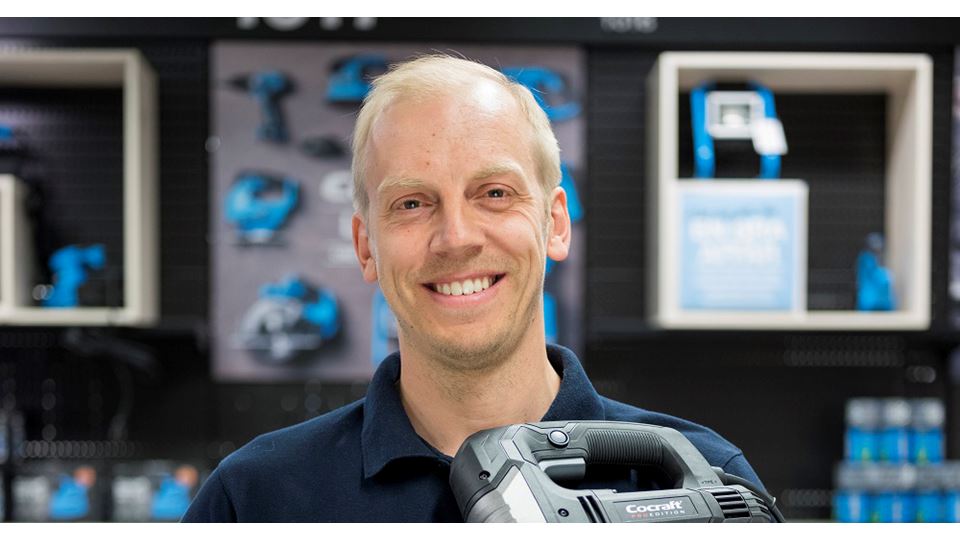 Clas Ohlson wants to contribute contribute to a more circular economy.
Modern consumption of products is based largely on linear models that contribute to excessive use of resources.
This in turn leads to a variety of environmental problems, such as climate change, increase of chemicals and contamination of land and water.
By continuing to develop more resource-efficient business models, Clas Ohlson can contribute to a more circular economy. This development work also helps to strengthen our customer offering and provides opportunities for growth within new service areas.
Our approach
To develop more resource-efficient business models Clas Ohlson focuses on three main areas:
Extending the service life of products
Growing sales of spare parts and increased use of our repair and maintenance service mean that we are extending the service life of products. Clas Ohlson's spare part sales have increased significantly in recent years; an increase of almost 500 per cent since 2011.
Reuse of products and components
Our own workshops offer a wide range of repair services, and this is an important aspect of our customer service solution. It also means that we can make our distribution operation more efficient and substantially reduce the proportion of goods being discarded. Repaired products are reused by our customers or sold at a bargain price. When it is not possible to repair a product, it is instead used for spare parts.
We also try to collect used products and components so that they can be reused elsewhere. A successful example of this is that we now regularly accept empty ink and toner cartridges for printers. All own brand ink cartridges that we sell have been refilled at least once. In order to encourage customers to return cartridges, we launched a deposit scheme, with excellent results.
Tool hire
During summer 2017, Clas Ohlson launched a tool hire service for customers in eight stores in Sweden and Norway. This service is available to customers with limited usage requirements.
Our objective
We are working to define our objectives.