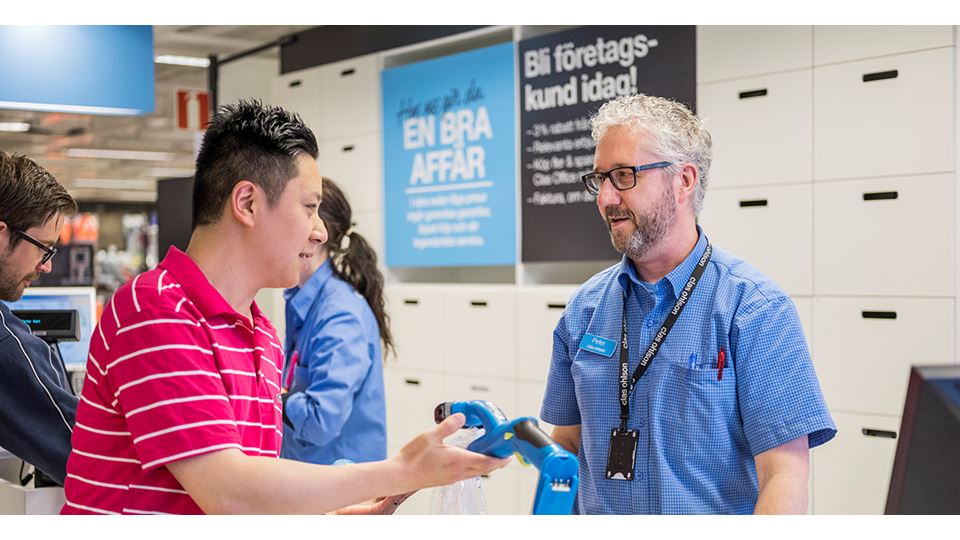 The growing greenhouse effect is an increasingly pressing concern.
Customers and other stakeholders expect us as a company to be working to reduce energy use and bemissions in our value chain.
Therefore, as we continue to grow as a company, it is important that our CO2 emissions from transport and sales do not increase at the same rate.
More than 80 per cent of the emissions that we can easily tackle are linked to product transport, which is why reducing these emissions has been such a priority for us. In addition to transport, we are continuing to encourage efficient use of electricity and heat in our stores, offices and at our distribution centre.
Our approach
We are reviewing our transport arrangements to ensure improved reliability, lower costs and a reduced environmental impact. This means that we are always trying to increase the amount of goods carried by sea and rail. Virtually all goods from our suppliers in Asia arrive in Gothenburg by sea and are then transported by rail to our distribution centre in Insjön.
The flow of goods from our European suppliers passes through the port in Helsingborg before being consolidated to form larger deliveries and transported by rail to Insjön. We have also managed to overhaul a large part of our outward transport to stores by switching to rail services.
In addition to increased transport by rail, we are also working to increase the fill rate for our goods containers from Asia.
In the store
On the storefront, we use Clas Ohlson's design manual to ensure systematic work to improve energy and resource efficiency. The manual specifies, among other measures, installing LED lighting in new stores.
Stores converted to LED consume on average 38 per cent less electricity, and the energy saving is 35 kWh per square metre. At the end of the 2016/17 financial year, 34 per cent of our stores had been converted to LED.
Our objectives
Transport
Our previous objective was to reduce the relative CO2 emissions from transport by at least 50 per cent between 2007 and 2020 to 16 grams CO2 per tonne-kilometre. We achieved this target early, in May 2017. Consequently, we revised our objective to reduce CO2 emissions relative to our sales.
We are continuing to switch to more environmentally friendly modes of transport as a way of reducing Clas Ohlson's CO2 emissions. We want to get goods off the road by increasing the share of rail transport, which should account for half of all overland transport by 2020. During the most recent financial year, it was 44 per cent.