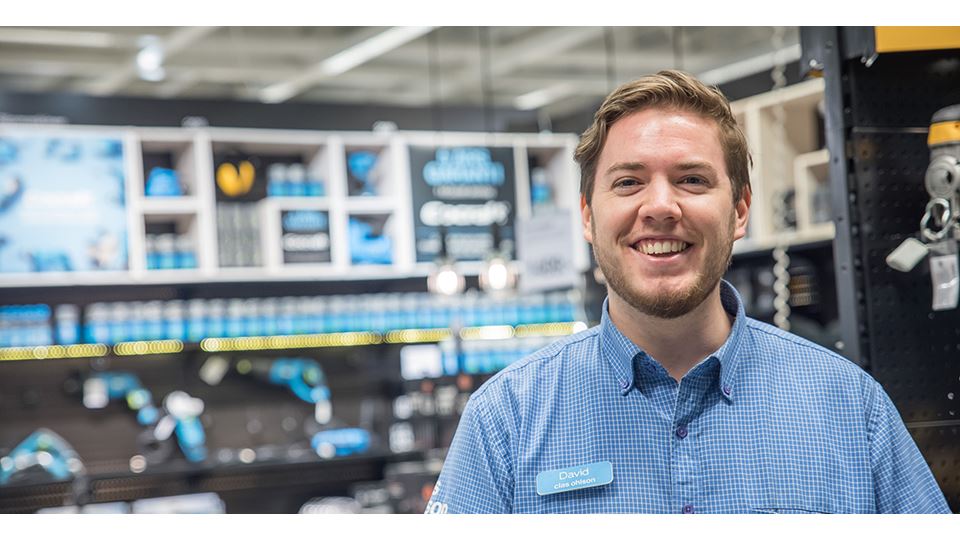 The ability to attract and retain skilled co-workers is important for the company to remain competitive.
Competition for talent is intensifying meaning it is more important than ever for Clas Ohlson to be a values-driven and sustainable company.
It is essential for us to be able to offer a stimulating and healthy work environment, where our co-workers feel physically and mentally fit; we also want there to be trust and a sense of security and belonging.
Clas Ohlson takes an active and preventive approach to increase work attendance, which involves investing in leadership, skills development and health promotion. Good health, wellbeing and safety are all important success factors.
We believe that diversity leads to innovation and helps us to predict future needs and challenges.
Our approach
We have common policies and processes that govern how we work with HR issues. Work is managed through our HR forum where we prioritise, coordinate, follow up on and evaluate our efforts in this area.
Our induction programme ensures that all new starters are given a broad understanding of Clas Ohlson's history and values, our vision, our mission and our sustainability work.
Regular skills development and tailored additional training, both on an individual basis and in groups, are available to all our co-workers. Clas Ohlson Academy coordinates and manages training at all levels and in all our markets, digitally and in classroom environments.
We regard new responsibilities as a path to new challenges within the Group, and there are great opportunities to learn more or to shift focus and work internationally. Career planning and internal development ensure that the Clas Ohlson spirit follows us to new markets.
Our objective
Our objective is for attendance to exceed 96 per cent on an annual basis. For the 2016/17, financial year attendance was 94 per cent.
The gender division for the Group as a whole is 42 per cent women and 58 per cent men. During the 2016/17 year, 34 per cent of managers were women.
Our aim is to achieve a minimum of 40 per cent for each gender in each individual professional category. We are also working on increasing the balance of ages and the number of older co-workers we recruit.