Clas Ohlson employs a clear process for analysing, prioritising and validating our most important sustainability issues.
The materiality process, the five stages of which are described in the diagram below, offers a year-on-year comparison of how the significance of these issues changes.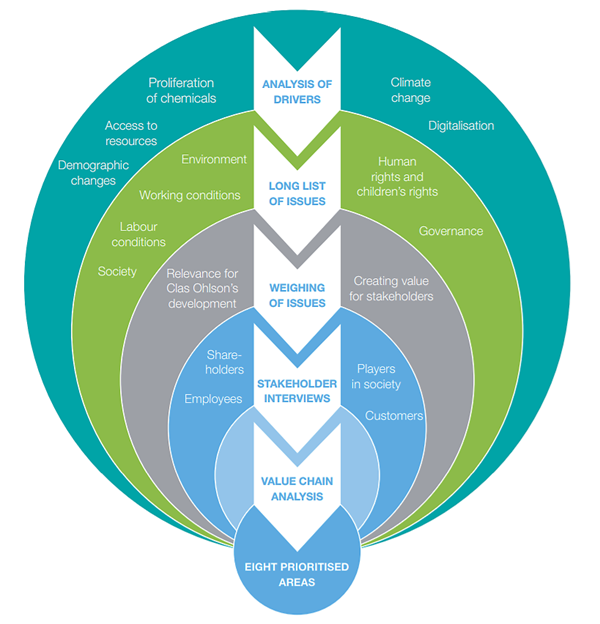 By involving internal and external representatives in this work, we are able to see how we can create value for our stakeholders. We are also in a better position to analyse how sustainability issues affect the way in which we manage risks and generate new business opportunities.
Support from the Board
The results of this analysis work are supported by our management team and the Board and are integrated into our strategy. In-depth interviews with key stakeholders have provided us with greater insight into the contributions made by sustainability work to Clas Ohlson's development over time.