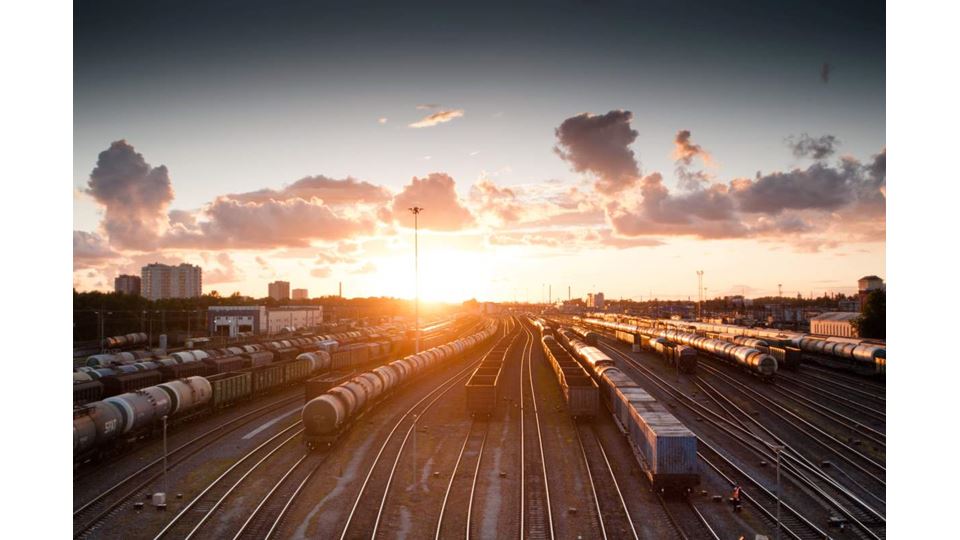 Reducing the CO₂ emissions from our business operations is something we are continually working on, and since products are a major part of our core business, our impact on the environment is linked to their manufacture, transport and sale.
Historically we have primarily focused on parts of our business that we can directly affect, energy consumption in our offices and shops (so-called Scope 1 and 2) and transport (Scope 3). Regarding transport, we are working determinedly and successfully on reducing carbon dioxide emissions in our goods transports by switching from road transport to rail transport and avoiding air transport where at all possible.
Co-loading and filling level
We are proud that we can begin to see the effects of many years of effort regarding the co-loading of goods from Asia. Instead of sending an empty container to our suppliers for loading, we take goods to co-loading terminals and load the containers there.
We are also working to optimise the filling level in our containers, also through co-loading at the terminal. This helps us to reduce our indirect emissions when purchasing products, through logistics and material consumption.
Our important business partners
We choose to collaborate with companies that have the same sustainability agenda as Clas Ohlson in order to share a collective responsibility regarding transportation. We also place high demands on the distributors that conduct our home deliveries in order to offer several environmentally-friendly options to our customers. Through collaborations with Bring, Budbee, MatHem and Kolonial for example, we can optimise our transport flows for home deliveries, increase customer awareness and reduce our emissions at the same time, even though this currently plays a small part in the entire transport chain.
Energy use
Our consumption of energy in our premises and stores also needs to be as effective as possible. We prefer to use electricity and heat from renewable energy sources in order to support a climate-efficient distribution to our customers.
To reduce the environmental impact, we are working with an energy efficiency programme where one of our projects is to convert existing lighting to more energy efficient LED lighting. We are doing this when renovating our stores or when we open new stores.
During the financial year 2018/2019 we set a target concerning energy efficiency: 30 per cent better energy efficiency by 2030 with 2014 as the base year. This is more stringent than the EU goal which currently states at least 27 per cent. At the end of the year (2018-19) we had reached 15 per cent.
Climate reporting
Since 2015, we have been reporting our emissions in accordance with the GHG Protocol to the CDP and have moved from grade C to grade B. We have reported Scope 1 and 2 and parts of Scope 3 (transport and business trips) and in the future we will communicate our emissions more clearly to our stakeholders.
Just now we are working to increase transparency and level of reporting even further, especially within Scope 3, and to raise the bar regarding absolute science-based targets.