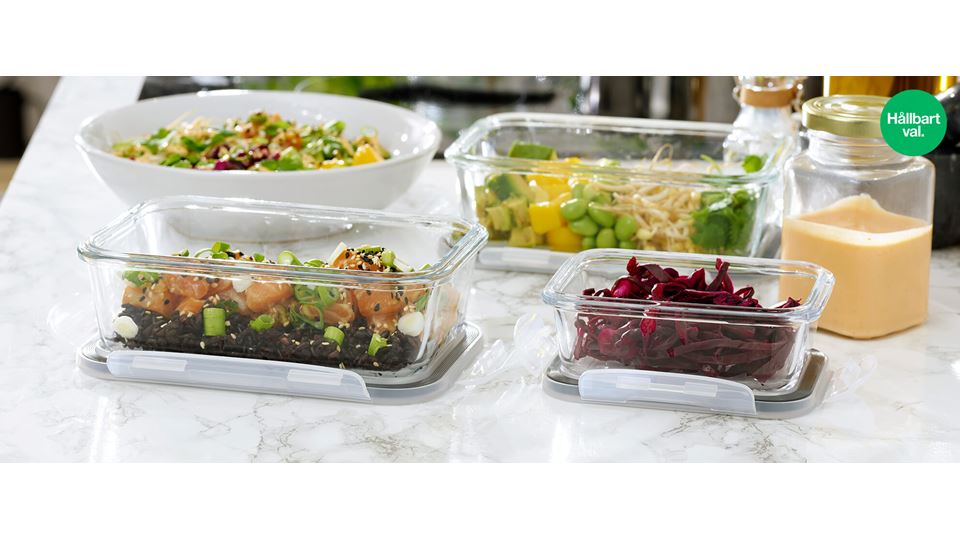 We aim to simplify home life for our customers by offering a combination of products, giving advice and providing additional services. This combination enables us to help our customers live a more sustainable lifestyle.
We are continuously striving for better quality and materials and to use materials and resources in a smarter way. We are also working towards minimising the use of harmful chemicals in our product range. We have imposed stricter regulations than those required by legislation concerning products that are used by children or that encounter skin or foodstuffs. This applies to all our own brand products in particular.
Products for a more sustainable lifestyle
"Products for a more sustainable lifestyle" are products that are better from the point of view of sustainability than other, comparable products.
Besides the ecolabels FSC, Nordic Swan, EU Ecolabel and Oeko-tex, we have developed a model to be able to make better choices and promote a more sustainable product range.
According to this model, a more sustainable product should have a cleaner manufacturing process, a better choice of components or be made of a better, more sustainable material. The product may be more sustainable because it saves resources when used or because it provides better conditions for reuse or recycling.
We assess each product individually and not every product need fulfil all the criteria, but the product should overall in relative terms be more sustainable than other alternatives on the market. Since the criteria governing what constitutes a sustainable product can change, the products need to be assessed and re-evaluated over time.
During our financial year 2019/2020 we will reclassify our products according to the new model and we will work with increasing the number of sustainable electronic products in particular.
Our target is that at least 25 per cent of sales in 2020 will come from products we define as being sustainable.
Phasing out less sustainable products
As part of our undertaking to increase the number of sustainable products in our range, we shall also phase out products that we judge to be less sustainable. During 2019, we phased out the disposable barbecue from our product range to instead focus on more portable, clever alternatives.
Also, during 2019, we phased out the sale and use of several disposable plastic products. We have already chosen to replace plastic straws and cups with alternative products made from paper.
In 2020, all disposable items used with food will be made of bio-based material which is not defined as plastic. Similarly, in 2020, all freezer bags and refuse bags will be made of bio-based or recycled material and all packaging material will be recyclable.
During the financial year 2019/2020 we will also work towards creating a strategy regarding wood and paper.
The basis of our endeavour to sell sustainable products is to continuously work on quality and design. This is crucial as the lifespan of the product, the possibility to recycle and repair it (circular use) and the possibility to take it apart is essential for optimising recycling.
Services that contribute to a circular economy
We are also focusing on increasing the service offering to our customers. We do this for instance through our Clas Fixare service, our co-operation with Vinden and other tool hire services. We also offer customers an assortment of spare parts and reparation of products. We believe that services are a good way of contributing to a circular economy and make it easier for customers to adapt to a more sustainable lifestyle.