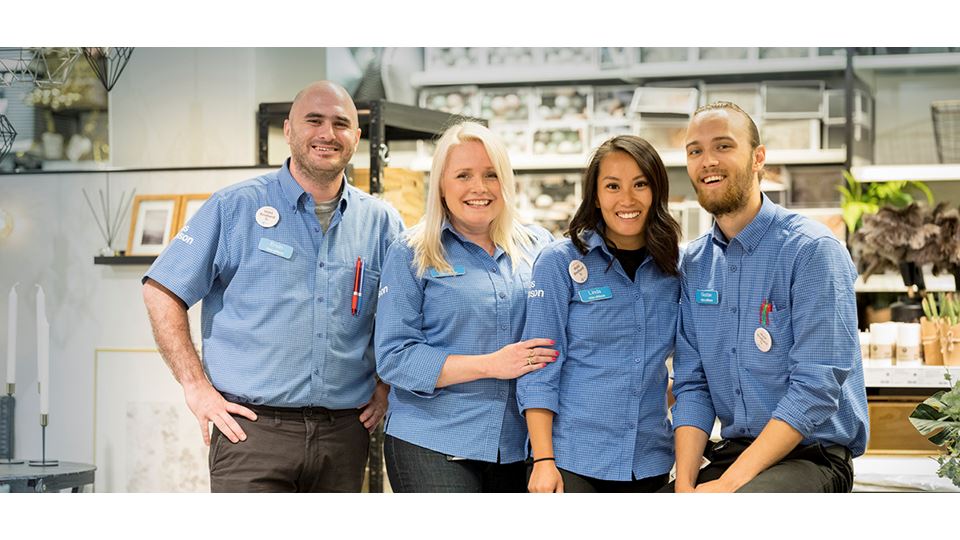 Clas Ohlson has approximately 5,000 employees, more than 300 stores in three countries and provides e-com in five countries.
We aspire to be an inclusive company where we respect each other and act in accordance with our culture and values. New ways of approaching situations should be highly encouraged and all co-workers are inspired to be themselves. We have zero tolerance regarding discrimination and the issue of diversity is very important for us.
Diversity is an asset and a way of establishing a dynamic and creative workplace. Those of us who work at Clas Ohlson will understand and meet the customer in a better way if we also reflect the diversity in our customer base.
The gender equality target that Clas Ohlson has set is a distribution of at least 60/40 in all parts of the organisation.
During the financial year 2019/2020 we also set a target concerning international diversity: 15 per cent of our employees should have a background from another country than which they currently work in. In 2019, nine per cent of Clas Ohlson's employees were born in another country than which they currently work in. 14 per cent have parents that were born abroad.
It is important for us to offer a stimulating and healthy work environment where our co-workers are physically and mentally healthy and there is a sense of trust, community and security.