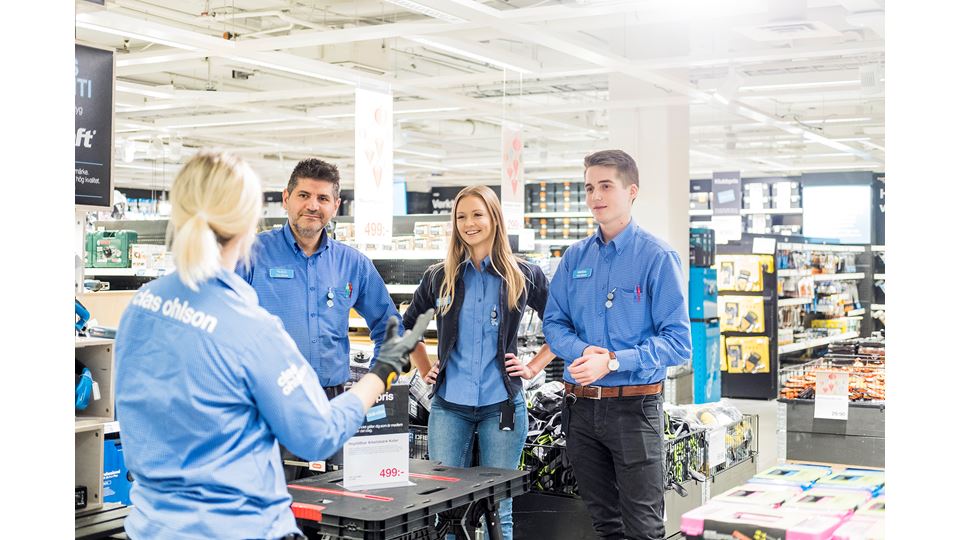 "A diverse organisation is a better workplace with faster development and improved results. For example, companies with a high degree of diversity are more innovative and creative when it comes to solving problems. It is also easier to meet and interact with different types of customers. If the composition of our staff reflects that of our customers, the customers will more easily be able to identify themselves with some of our co-workers. This would in turn create trust and build relationships," says Maria Thulemark within the HR department, who leads the work with diversity at Clas Ohlson.
"Also, the probability that competent employees will stay longer within the company is enhanced where there are no cultural barriers and people feel appreciated for who they are. This is also positive from a recruitment point of view, as companies who offer a high degree of diversity are considered more attractive," Maria continues.
"It is also a fact that diversity goes hand in hand with improved financial results," Maria says.
What is diversity, really?
"At Clas Ohlson, a diverse workplace consists of people with different backgrounds, personalities, competencies and experiences," Maria explains.