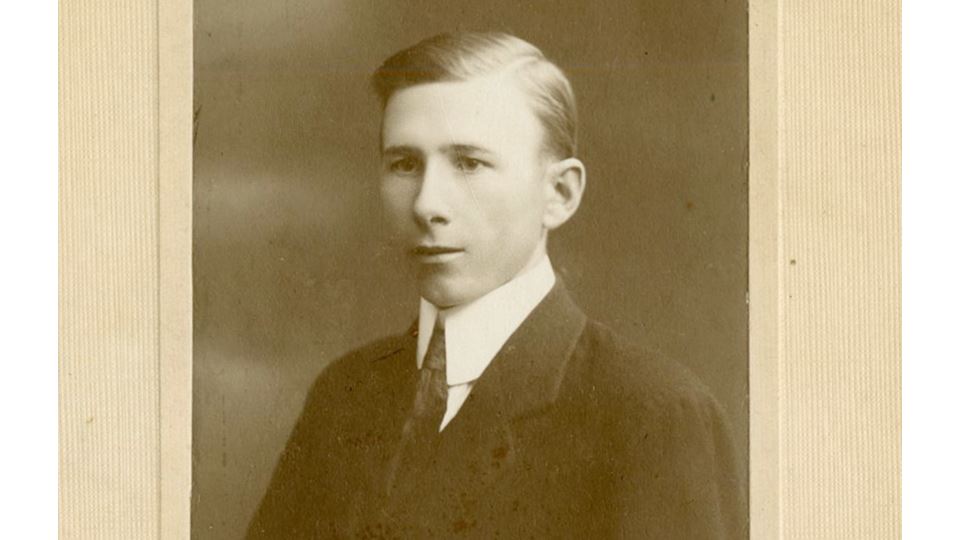 In 1918, Clas Ohlson founded a bicycle repair shop and a mail order company that he named Clas Ohlson & Co. One hundred years later, the company continues to thrive. The corporation Clas Ohlson is as creative and driven as its founder. Then and now, the business builds on the firm belief that a satisfied customer always returns.
"What I miss the most are herring, crisp bread, lingonberry and the Clas Ohlson mail order catalogue". These are the words of a Swede who emigrated to Australia and who wrote to Insjön sometime in the late 1960s. The family company, which now celebrates its centennial in 2018, was already seen as quintessential Swedish.
Clas Ohlson (1895-1979) became an entrepreneur in 1914 when his older brother suddenly died during military service. Clas had to take over his bicycle repair shop, which was called Spax Kammare. Over the following four years, he became one of the most trusted bicycle repairmen in his hometown – or rather, as it was at the time, his home village) of Insjön. But it wasn't the bike shop that would make Clas Ohlson renowned as the problem solver of his time.
To reach his first customers, Clas took out an ad for 20 kronor in the magazine Triumf, which resulted in orders for 365 kronor.
No, it was the company Clas Ohlson & Co, that he founded in 1918 together with his younger half-brother Emil Pettersson who ran a printing business. The bicycle shop continued during the first years but soon became a minor side-business. Instead, the mail order catalogues, which offered blueprints, training books and instructional pamphlets, became the company's main source of revenue. The brothers parted ways after just six months (though Emil printed the company's catalogues for many years to come) but the "& Co" remained in the company's name for many years.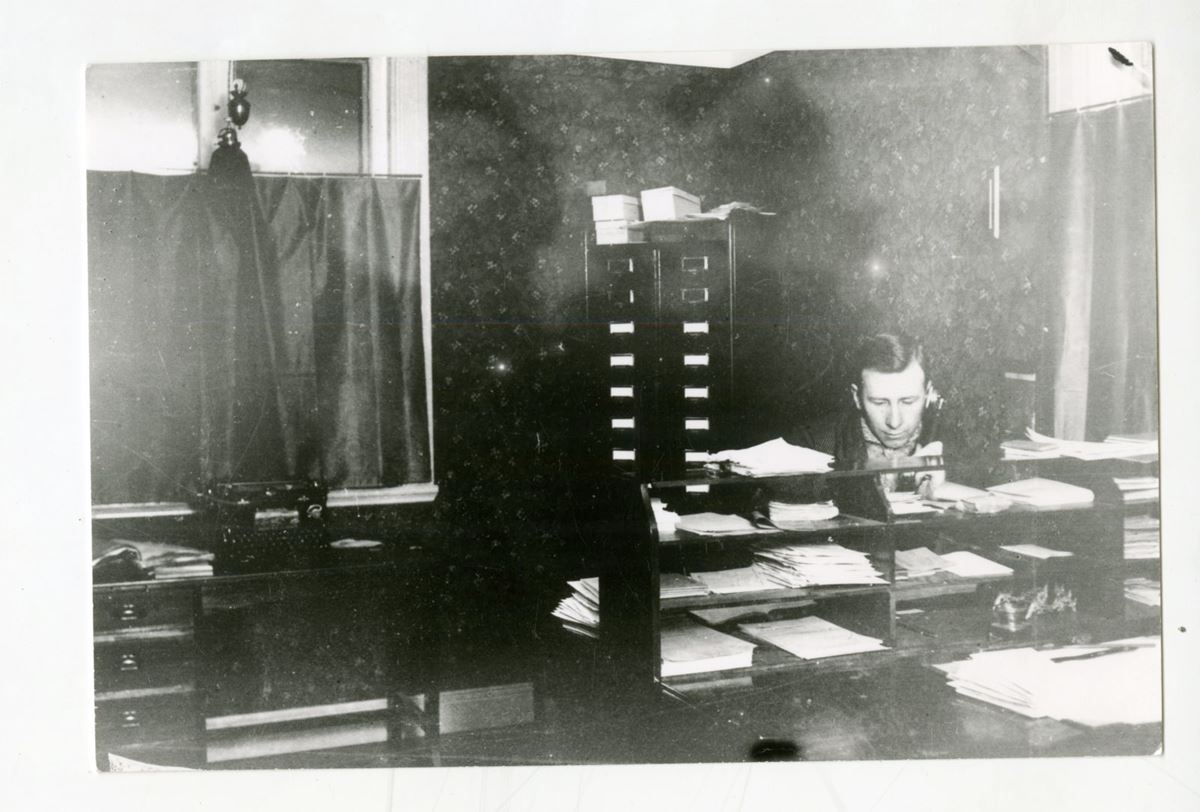 To reach their first customers, Clas took out an ad for 20 kronor in the magazine Triumf, resulting in orders for 365 kronor. Apart from ordering instructional books, the techies of the time could also write in to get a catalogue filled with do-it-yourself material. According to Clas, the company was the first in Sweden to sell text books to private individuals..
The catalogues that Clas Ohlson offered were a way for people in the country side to buy educational material and blueprints that were otherwise only available to people in the big cities. The catalogue carried books such as "The Electro Technician", "The Schoolboy's Own Workshop" and drawings for building your own electrical transformer. Many of the country's budding engineers did their first experiments using literature from Clas Ohlson. But the catalogue wasn't just a haven for technology nerds. The "Books for the home"-section offered practical cook books, such as "The Coffee Party" and "The Potato Cook", not to mention the self-help book The Art of Getting Fat.
Times were often hard and the catalogue's readers had to make do with whatever materials were nearby. In the early catalogues drawings for home carpentry didn't specify which wood to use. It was left to the readers to decide if they preferred fir, beech or pinewood.
Soon toys, tools and hobby articles were added to the catalogue. If Clas couldn't find something in Insjön, he assumed others around the country probably also had a hard time finding it too. So paint brushes and paints soon became best-sellers, as did kits for making your own camera or radio. The catalogues began to develop a following even in the country's main cities, and not just in the countryside.
Today, browsing through more than 100 catalogues (some years had more than one catalogue) is to travel through time, from 1918 to today's Sweden. You can follow a century of inventions and interests. When Sweden introduced a mandatory four-week vacation, the catalogue started to feature tents and other outdoor equipment. When the stereo was introduced, all the build-your-own-radio kits disappeared. We are still trying to understand the popularity of build-your-own-wall-clocks in the 1980s.
"Good business, both then and now, builds on having something new to offer," said Clas in an interview in the 1960s.
Clas Ohlson's brain never stopped working. Over the years he managed to build his own camera, and also get invited to Uppsala University to share his thoughts with leading astronomers on the Big Bang and how galaxies rotated around each other . More than once his ideas resulted in a product in the catalogue, like the bird feeder made out of wire, which sold over a quarter million items. "I get my best ideas in church and on the toilet," he said in an interview in Aftonbladet in 1974.
Browsing through more than 100 catalogues is to travel in time, following a century of inventions and interests.
It took courage to start a business. In 1918, when he was about to start the company, his mother suggested that he should get a job at the saw mill instead. After all, he was engaged to be married to Elsa that year and they needed a steady income to support a family. But Clas had seen others go their own way. In Insjön, Johan Petter Åhlén and Erik Holm had started their own mail order and retail business a few years earlier. Clas had worked for them at their company Åhlen & Holm, which we today know as country-wide retailer Åhlens. When Åhlen & Holm moved to Stockholm in 1915, they took 600 jobs with them from Insjön, but Clas had seen that basing a company in Insjön was doable and that mail order in particular worked well.
Besides, there were many other companies in Insjön. Among Clas Ohlson's contemporary was the sport- and fishing company Bröderna Tysklinds, also a leading mail-order firm. In the mid-1960s, the post office in little Insjön mailed over 1, 000 packages each day from the region's various mail order companies. This post office was said to be one of the most profitable ones for the postal service.
Clas's father was also hesitant about his son's dreams, but after the first ad Clas was convinced that he had found his calling. Over the years the catalogue grew and grew, with more pages and larger circulation. When the company turned 50, the catalogue carried 8,000 products and at the turn of the millennium it had 12,000. The company itself grew continuously and organically – from the first 25-square-meter office in a bike shed to a company that turns over eight billion SEK annually and has 5,000 employees and over 200 stores in five countries.
What's obvious is that consumers have always appreciated what the company has offered. Today there are piles of letters sent to "Clas Ohlson, Insjön" saved in the company archives. During a period in the early 2000s there was even a fan site – clasohlsonfan.se – run by a gang of enthusiasts and devoted customers.
Over the years, the company has continued to care about its history and it has kept the Clas Ohlson spirit alive. Clas himself shook everyone's hand in the morning, awarded savings bonds and funded trips to the alps or Copenhagen.
Clas Ohlson was active in the company until his death in 1979. His son, engineer Tore Ohlson, took over as CEO during his later years. Clas's constant and almost childish joy in finding new inventions continued to drive him. In an interview in the early 1970s, he said:
"Well, people say that it must be wonderful to be so successful, but I always have this feeling that there's so much left that I would like to do and so much more that I want to do before I retire."
In January 2018, I meet with Clas's grandson Björn Haid, previously active in the firm and today a board member. I ask him what he thinks Clas would have made of the company today and its development:
"Clas never thought much about the future. We were growing all the time and you focused on the next, imminent step. He did follow Åhlens's development, though, and was very impressed by what they did. I think he would have been shocked if he learned that we now have more stores than them."
Text: Anders Landén, editor at the Centre for Business History in Stockholm
For more articles, please visit: clasohlson100.co.uk