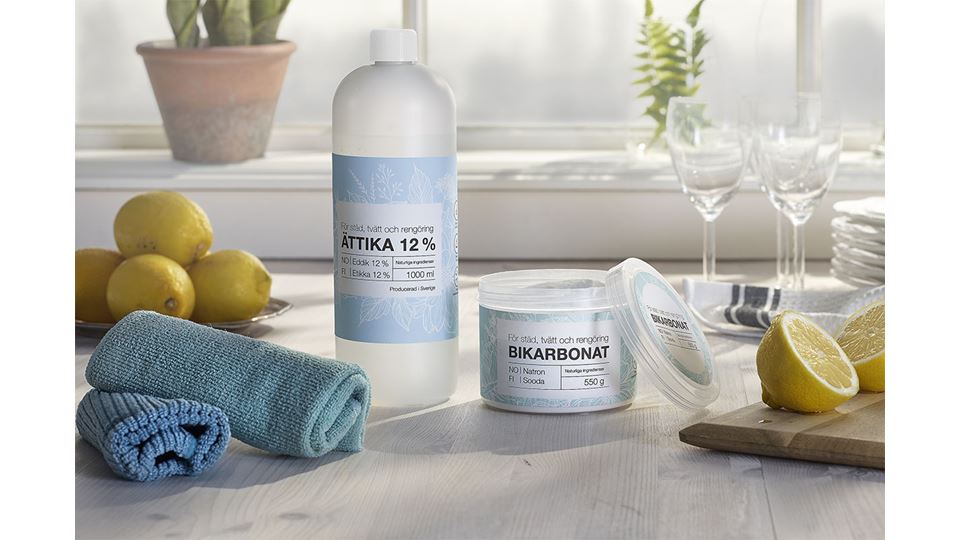 Grandma's cleaning products are back. Baking soda and white vinegar are becoming increasingly popular. Now they're also available in all Clas Ohlson stores.
For a few weeks now, baking soda and distilled white vinegar have been in our range for cleaning. The products are made in Europe and they are an environmentally friendly alternative to other cleaning agents.
- More people want to avoid chemicals when cleaning and white vinegar and baking soda have become increasingly popular for cleaning. After few weeks in our stores, they are already more popular than expected, says product manager Monica Mathisen.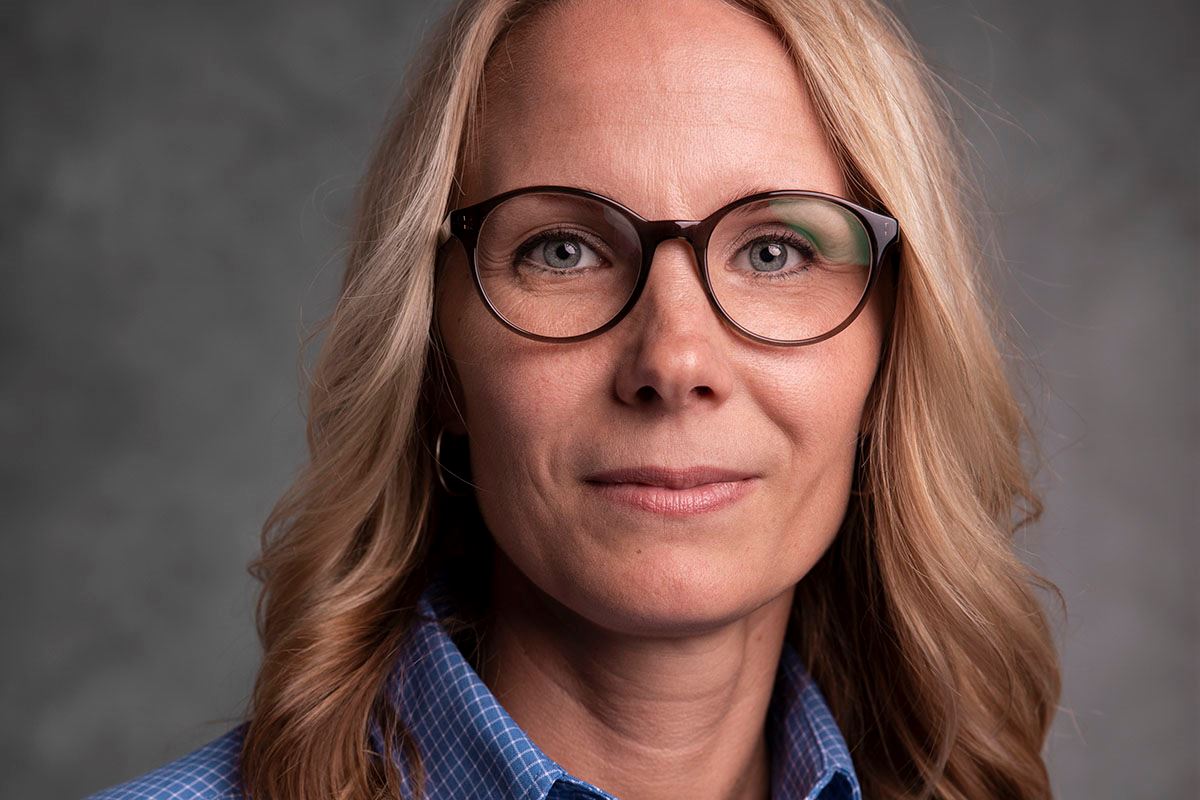 Many people want to live more sustainable and the interest in environmentally friendly cleaning alternatives has increased in recent years. Distilled white vinegar and baking soda often works better than many other cleaning agents. Burnt-on dirt in ovens and discolored tile grouts are just a few examples where baking soda and distilled white vinegar can make miracles happen.
- Choosing environmentally friendly cleaning products is a very simple way to make your everyday life a little more environmentally friendly. Baking soda and white vinegar have so many incredible uses and they also work very well together. says Monica Mathisen.
The investment in environmentally friendly cleaning products will continue. It's a part of Clas Ohlson's sustainability strategy where the goal is to be climate neutral by 2045. During the financial year 20/21, our target is that at least 25 per cent of sales will come from products we define as being sustainable.
- We already have the widest assortment in the Nordics of cleaning products that are labelled with the Nordic Swan Ecolabel, such as cleaning cloths, mops and brushes. We will continue to invest because demand is increasing all the time, says Monica Mathisen.