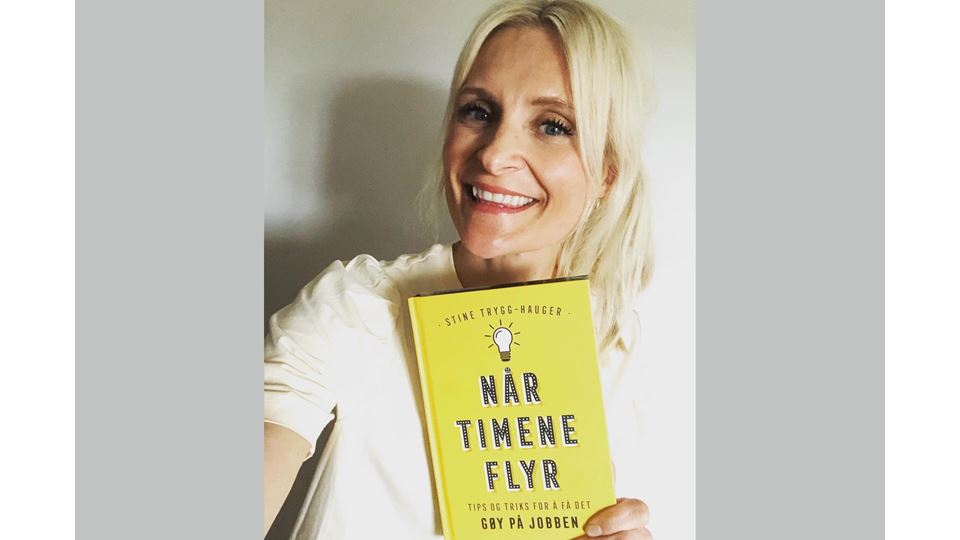 If you're happy at work you will also become more effective and deliver better results. Stine Trygg-Hauger wants us to make sure to have a good time at work.
On 1 August, Stine Trygg-Hauger becomes Head of Commercial after many years as a leader in Clas Ohlson Norway. Maybe her first thing to do will be to encourage her new team to take more breaks?
"It's important to take breaks. When you come back, you'll be more focused and effective, " says Stine Trygg-Hauger.
In May, her book "Når timene flyr" (When time flies) was released. It's about how to find flow and have a good time at work and there are many examples from Clas Ohlson in the book.
- One of the examples in the book is from our store at Lambertseter in Oslo where they really have a culture of taking breaks to boost energy and focus. Store Manager Asad both inspired and challenged me to take more breaks a day he met me quite stressed out. He shared with me how he uses his breaks to pray and meditate to gather focus and energy. Others may take a short walk outside the shopping mall or play with a football, " says Stine Trygg-Hauger.
In the book, the team in Lambertseter describes how important taking breaks are.
"Store manager Asad shares how much difference taking a break makes for his focus and performance during the day. He also says that it's even more important to take a break when you don't really have time for it which is so true, " Stine explains.
Another example is how the team in one of our stores in Trondheim in Norway make sure to have fun every Friday to the sound of Norwegian hit "Det er Fredag".
"They have disco in the stockroom before the store opens and now it has spread to more stores, " says Stine Trygg-Hauger.
What is your best advice to have a good time when you're at work?
"Find out what makes you perform the best and what you need to get the right energy and mood boost. And it's really about the little things. Celebrating a co-worker's birthday, bring some left over cake to work, care about each other or make someone smile. It's affecting the customer meeting as well, " Stine Trygg-Hauger ends.