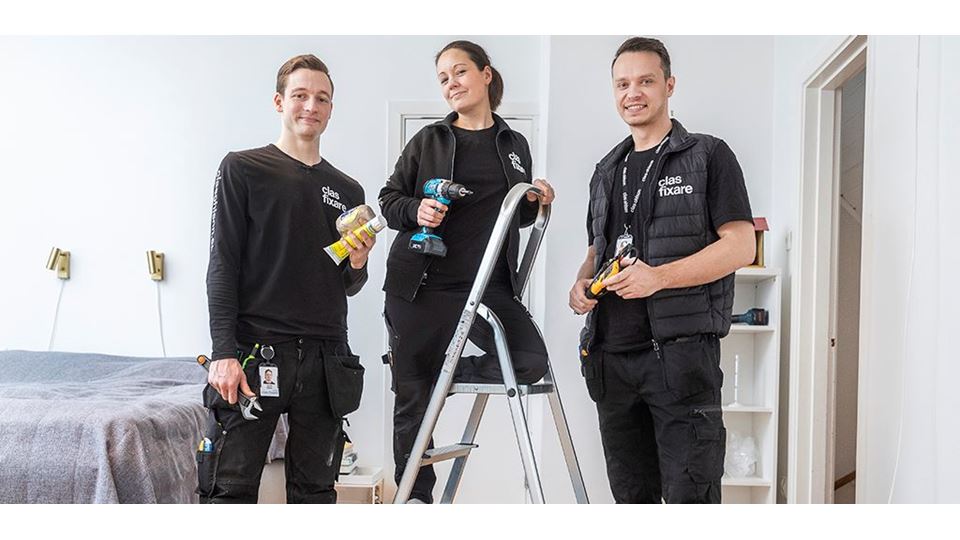 As part of Clas Ohlson's strategy, our craftman service's catchment-area is gradually expanding to Gothenburg, Malmö, Lund and Uppsala.
About a year ago Clas Ohlson broadened its customer offering by launching the craftsman service Clas Fixare. Now the company is gradually expanding its service to, besides the Greater Stockholm area, also include Gothenburg, Malmö, Lund and Uppsala. The Clas Fixare service is a service where the customers, through an app, telephone or in a Clas Ohlson store, can book more basic craftsman services for their homes. Clas Ohlson's own "fixers" then goes to where the customer is, and completes the assignment.
"Clas Fixare is an important part of our strategy, to simplify life in all kinds of homes. Therefore, it feels great to now be able to expand the catchment-area, and cover Sweden's four largest cities. Our fixers are ready to provide world-class customer service in the customer's home, just as our co-workers already do in our stores", says Fredrik Uhrbom, Swedish Country Manager at Clas Ohlson.
As of today, Clas Fixare can be booked by private and corporate customers in Uppsala, where the first assignments will be carried out on March 2. In Gothenburg, the service will be launched on April 15, and in Malmö and Lund, the rollout will take place during autumn.