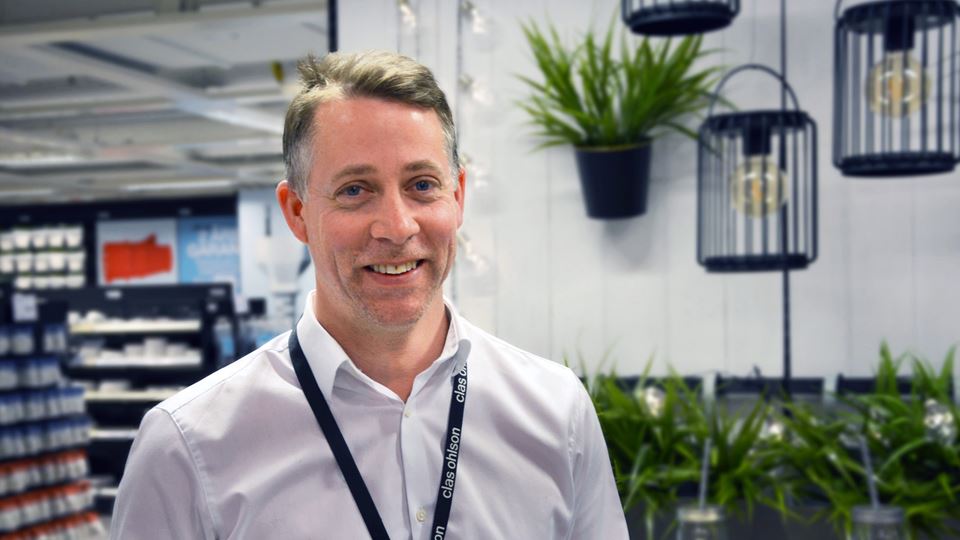 Meet Mikael Thore, Group Commercial Manager at Clas Ohlson.
Mikael, tell us how your journey at Clas Ohlson started?
"I began working as store manager in Kalmar, Sweden, in 2005. Today, I am Group Commercial Manager at Clas Ohlson's head office. This means that I lead the work in developing sales strategies and plans based on customers' needs in Clas Ohlson's different markets. Before I started in this position, I worked as a regional manager and sales manager for Sweden."
Sales channels and customers' needs
"The customer meeting is about really seeing the customers, helping them find what they are looking for and helping them solve their problems. When I started working as store manager in 2005, customers came in to the store with less prior knowledge about the products than they have today, and in order to find information, or to get a good overview of the product range, both customers and store staff mostly browsed in physical catalogues. Today, all the information is digital and customers are more knowledgeable when they visit a store. But they still need help with information, inspiration and problem solving," says Mikael.
Online shopping has changed dramatically since Mikael began working at Clas Ohlson; apart from all the technological developments, new solutions for delivery and payment, customers today are aware that there is always another option available than physically going to a store.
"This drives the development and need for great service, offers and experiences in brick and mortar stores, and the stores have the advantage of presenting products in their 'actual' environment together with the correct accessories, so there's great potential here moving forward. However, online shopping is growing and here the requirements are instead to offer the same level of service and advice that you receive in a physical store. Customers' expectations are sky-high regardless of the channel, and this places great demands on us as a company and as employees."
With the customer in mind
"Starting off in a store and working very closely to customers is a great way to start your career at Clas Ohlson. It is important to have an understanding of the stores and a sense of how a customer meeting works in practice. Several people that I recruited to the Kalmar store now work in other positions at our head office. This shows that there are opportunities to grow for those who want it. What's important is to always focus on the customer."