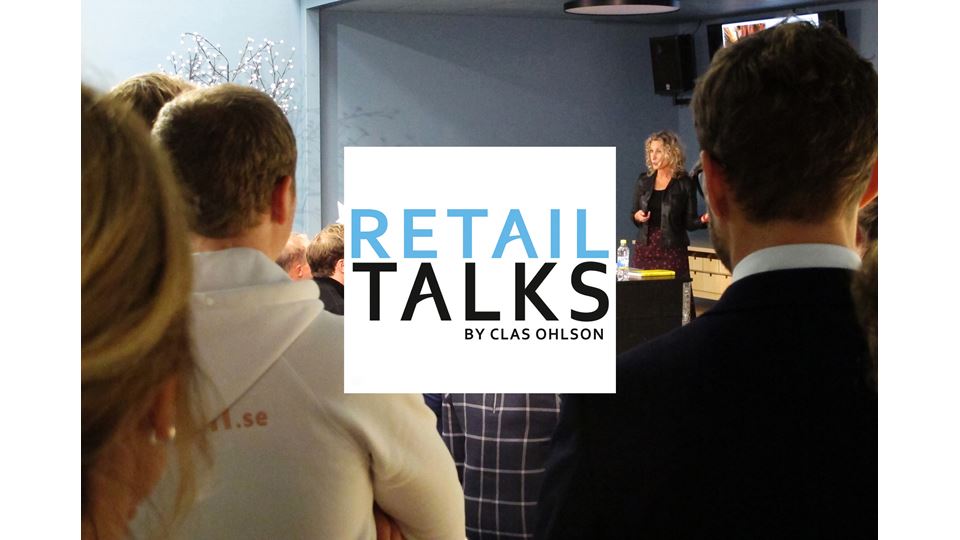 Our home is part of our identity and what we buy to the home become a part of who we are. Our homes are therefore important arena for retail. So, what is trending in people's homes right now?
On Thursday night, Retail Talks by Clas Ohlson premiered. Retail Talks is a new arena for discussion about the future of retail including trends, possibilities, challenges and business, hosted by Clas Ohlson. Katarina Graffman, doctor in Cultural Anthropology, gave insight to what is happening, and Jacob Sten, Chief Growth Officer with Clas Ohlson, shared how Clas Ohlson is taking some of the changes on.
Graffman summarized the home in three words: "Comfort, safety and identity." "In times of uncertainty," she said, "the home and the family become more important to people – especially to the younger generations. A home is a place where you can withdraw, where you do not need to be social, where you can be yourself. And who you are, in Western society, is seen by what you associate yourself with."
Seven trends in people's homes
Here is what is going on in people's homes right now, as reported by Graffman.
1. The living room is no longer a room where the TV set is in focus. Gone are the days where people often gathered to watch a TV screen together. Nowadays, people still gather in the living room, now to watch individual screens. But when they do watch a screen together, it is seen as a happening.
2. The gaming culture spreads. Around 40 % of people up to 30 consider themselves to be gamers. Gaming often takes place in the homes, and solutions are needed to the facilitate this, both for gamers but also for family members who are not gaming.
3. The smart home is tip toing its way in. Some people have their lights connected to an app, some people regulate the heating of their vacation houses remotely. But there is still some way to go before the smart home has its big break though; people need to experience the benefits before they realize their needs.
4. The need for storage solutions is increasing. People find it hard to discard of things so their amount of belongings is constantly increasing. They need help to organize their homes.
5. Increasing demand of sustainable products in all categories while at the same time, people are not ready to make any compromises to appearance or quality. More and more people view sustainability to be a hygiene factor, so do not use it in marketing.
6. The modern family changes the home. Western families can no longer be standardized in two parents and two children. Homes need to be able to accommodate different constellations by multifunctional furniture and moveable walls, for example.
7. Homes should be maintenance free. Time is important and people want to spend it doing something else than fixing problems in the home.