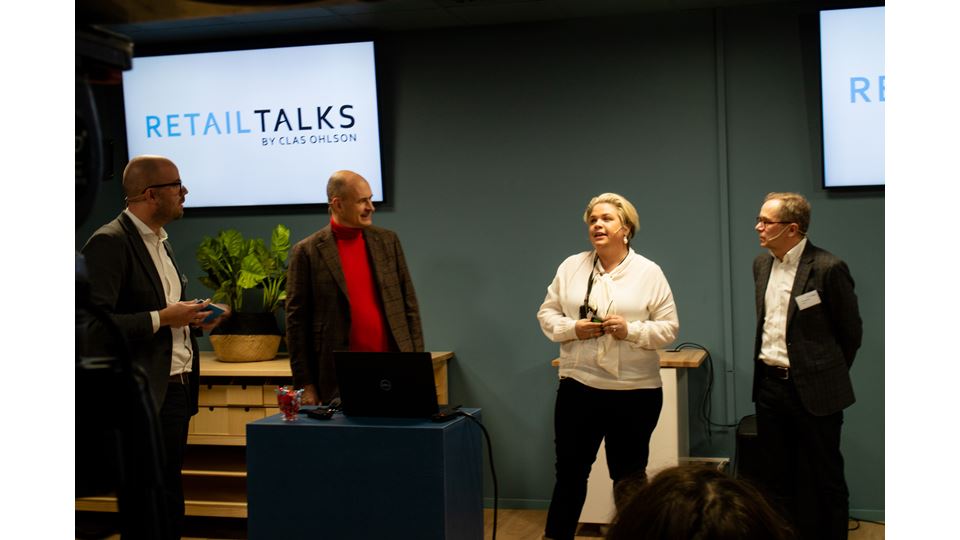 On Tuesday evening, the second edition of Retail Talks by Clas Ohlson took place in Lab Store in Stockholm. Retail Talks is a meeting place for discussions about retail trends, possibilities, challenges and business in the future.
The topics for the evening included the shopping habits in Sweden and the effects of the fact that Christmas shopping to an increasingly larger extent is taking place online.
The invited guest speakers were Arne Andersson, Nordic e-commerce advisor at PostNord, and Tomas Kull, CEO at MatHem. Together with Lotta Lyrå, CEO at Clas Ohlson, they gave their view on the consequences of the increasing sales online, and how the retail business is prepared to handle extreme peak periods such as Black Friday and the days before Christmas.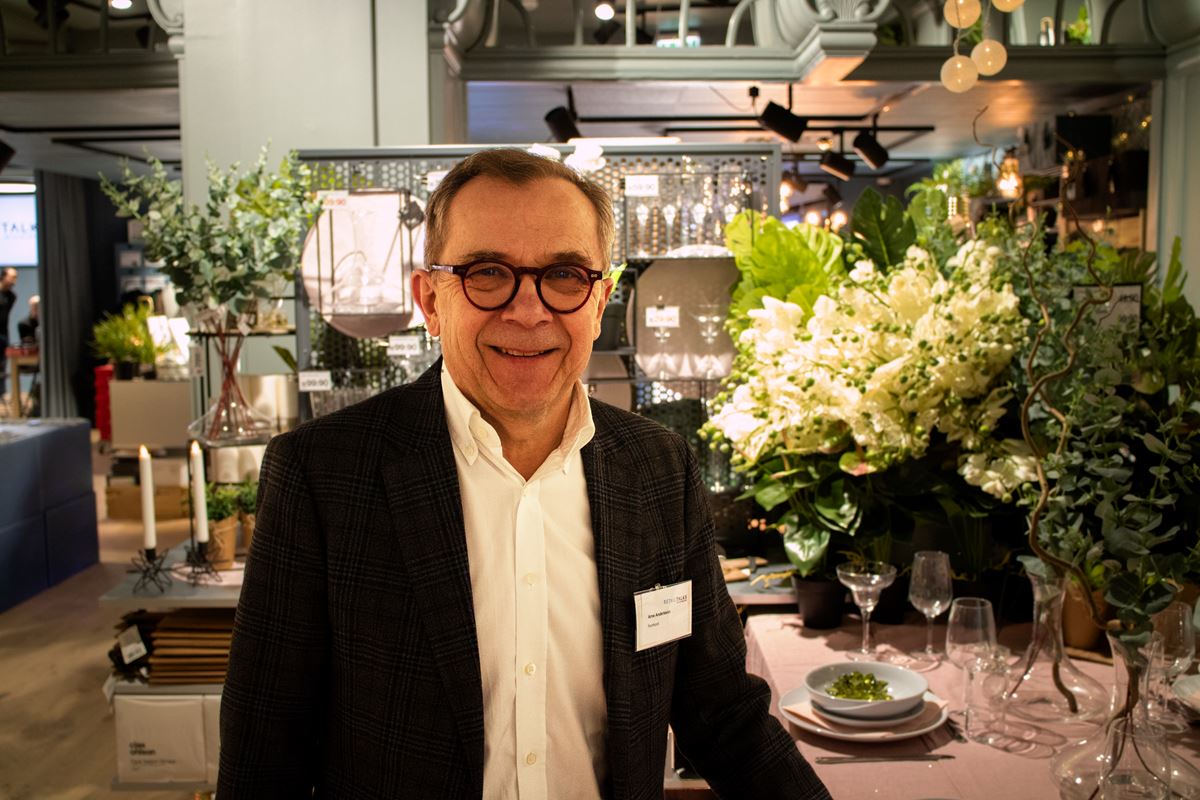 Arne Andersson said that 36% of the Swedes shopped products on sale during Black Friday at an average of 2,635 SEK. Black Friday as a phenomenon grew significantly compared to last year, and the trend that more and more consumers shop online was evident. Arne Andersson also said that they learned a lot from 2017 that made customers considerably happier with deliveries during the Christmas shopping period 2018.
"Our cooperation with retailers has been a lot better this year, and they have been able to provide us with a more accurate prognosis, which of course has been very valuable to us in our planning. It has simplified handling of the shipments both for us and the pick-up points, which has led to happier customers," said Arne Andersson.
Lotta Lyrå said that Clas Ohlson has added Click&Collect as a delivery option during December, that is the possibility to place the order online and pick it up in store, and that it was an immediate success.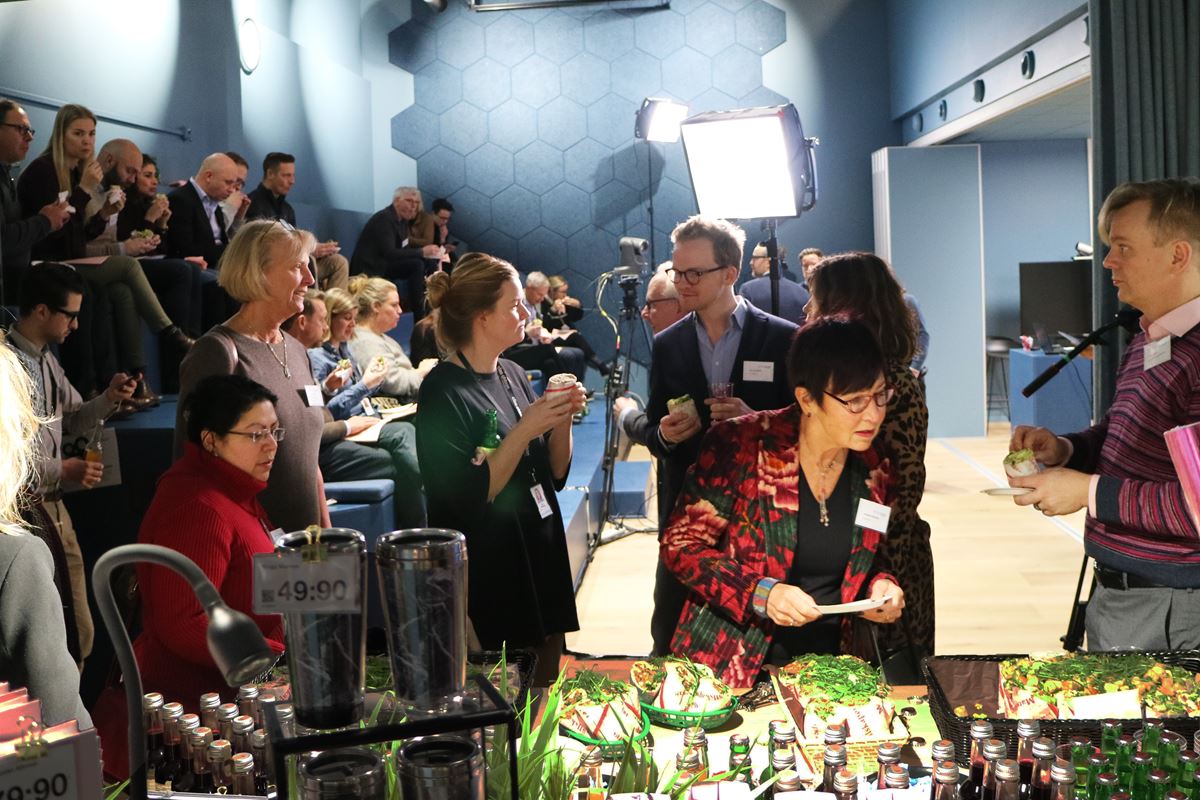 "From day one, Click&Collect accounted for a very large part of e-com sales – 40% – which we have to say was more than expected. This clearly demonstrates something that we actually already knew; that customers want and appreciate different delivery options like for example home delivery, delivery to pick-up points, and pick-up in store," Lotta Lyrå explained.
Tomas Kull also emphasised the importance of making accurate prognosis. In addition, he told about MatHem's cooperation with the smart lock company Glue that enables the offering of so-called InHome Delivery as an example of how customers' expectations on flexible deliveries is constantly increasing. On the cooperation with Clas Ohlson he said:
"Actually, every fifth MatHem delivery to customers included a product from Clas Ohlson. In other words, through our cooperation it is possible to order a drill driver in the evening and have it delivered to your home the next morning. We are the only ones in the Swedish market that are able to provide that!"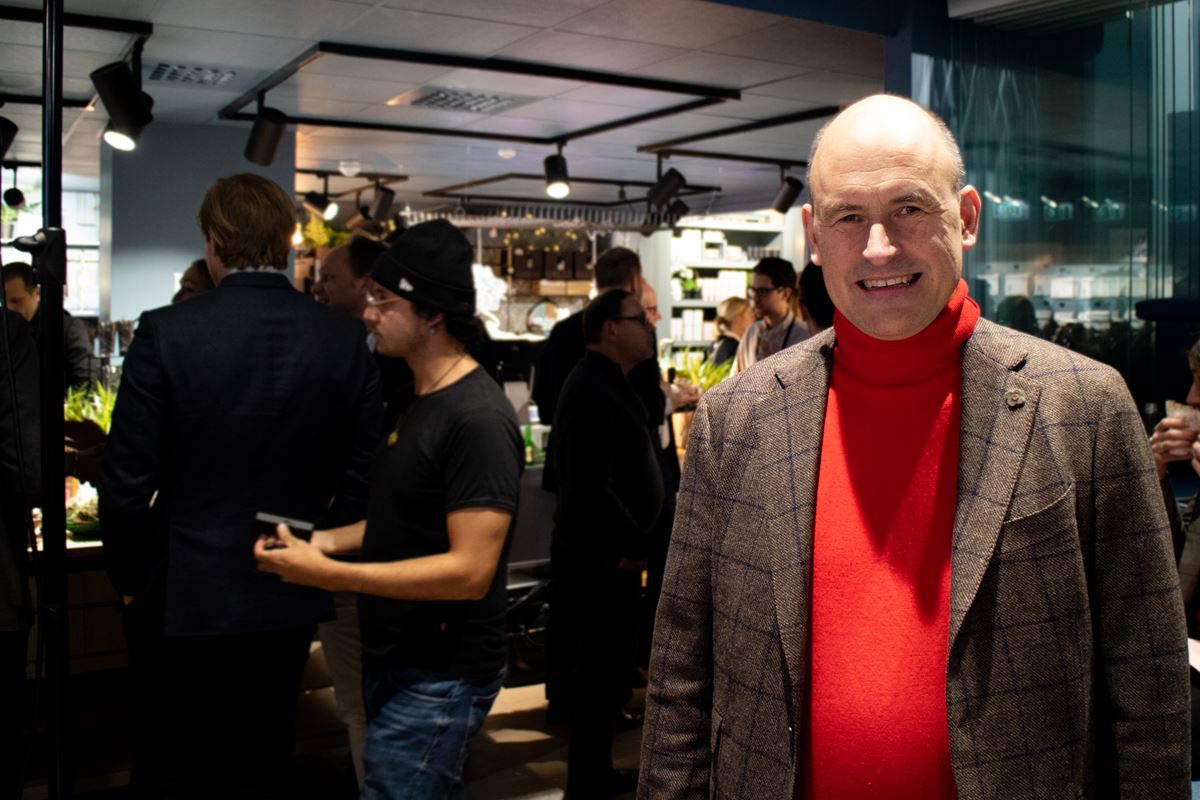 The panel agreed that in preparation of next Christmas, accurate prediction of the amount of deliveries is key to a great customer experience.
Keep an eye out for more Retail Talks!