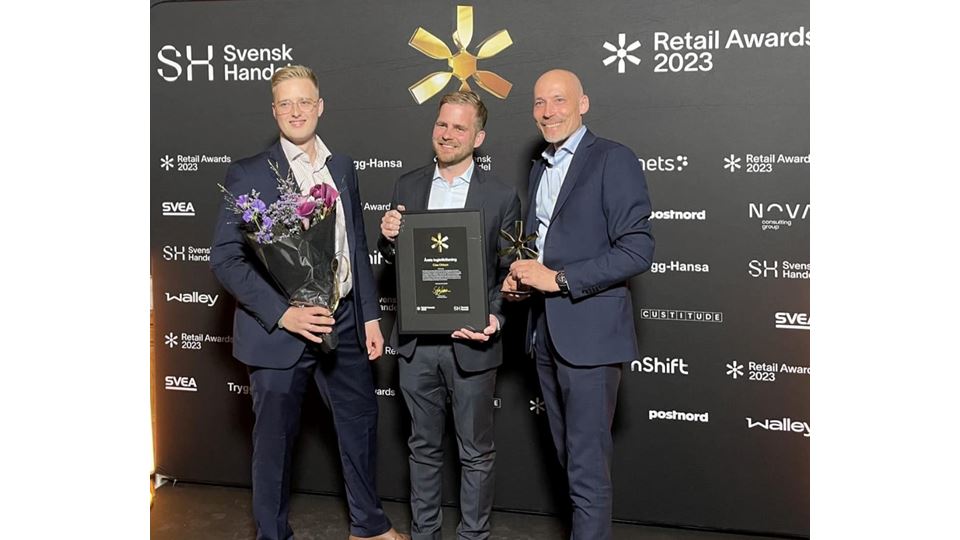 Our feeder stores were recognized as the "Logistics Solution of the Year" at the Retail Awards gala, which was arranged by Svensk Handel (Swedish Trade Federation) in May.
In Sweden, customers living in Stockholm, Gothenburg or Malmö can now receive their deliveries the same day as the order is placed. And perhaps more importantly, having feeder stores means a whole new level of service for our customers in Norway and Finland, who are further away from our large central warehouse in Sweden.
"I am incredibly happy and proud of the award. Our feeder stores are an important piece of the puzzle to be able to offer customers really fast deliveries," says Johannes Åverling, Director of Operations.
In the acknowledgmenet for the award for "Logistics Solution of the Year", the jury writes:
"The investment in Feeder Stores is a good example of the importance of new and innovative logistics solutions on a company's development of omni-channel."