Clas Ohlson's operations entail risks that could have varying degrees of negative impact on the Group. These can be divided into operational risks and financial risks.
Operational and financial risks can have both a short and longterm impact on the ability to achieve set objectives in accordance with the company's business plan. By being aware of the risks in the business, the risks can be controlled, limited and managed. Furthermore, when handled correctly, risks may lead to opportunities and add value to the business.
Clas Ohlson continuously update the Group's risk situation by conducting a documented process in which risks are identified, measured, managed and reported.
Using an overall assessment, priority is given to those risks whose impact and probability are deemed to represent the most negative effect. Classification is also made on the basis of how well the implemented countermeasures correspond with the desired level, using green, yellow and red.
The risks are compiled in risk charts that provide a clear overview of the total risk exposure and priority action to take. By means of risk mapping, the focus can be aimed at reducing the company's risk exposure and reducing the consequences of any risks emerging.These efforts will remain a high priority as the company continues to grow and develop.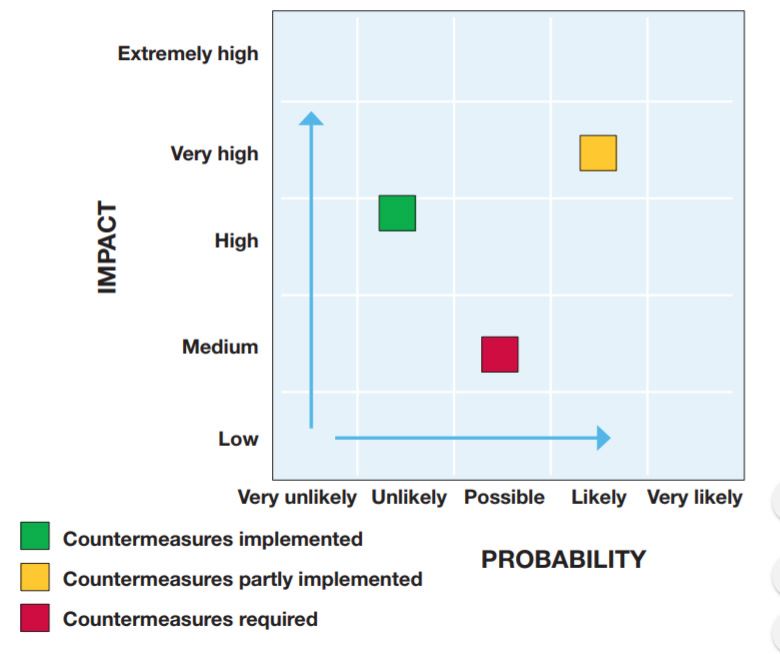 Maps are compiled at Group level and are a key component of the senior management and Board's strategic and operational control. The Group's Risk Committee performs the work involved in compiling, monitoring and developing the risk management process. The Board has overall responsibility for the Group's risk effort.
Reporting of the Group's overall risk status is made internally to the Audit Committee and the Board twice annually.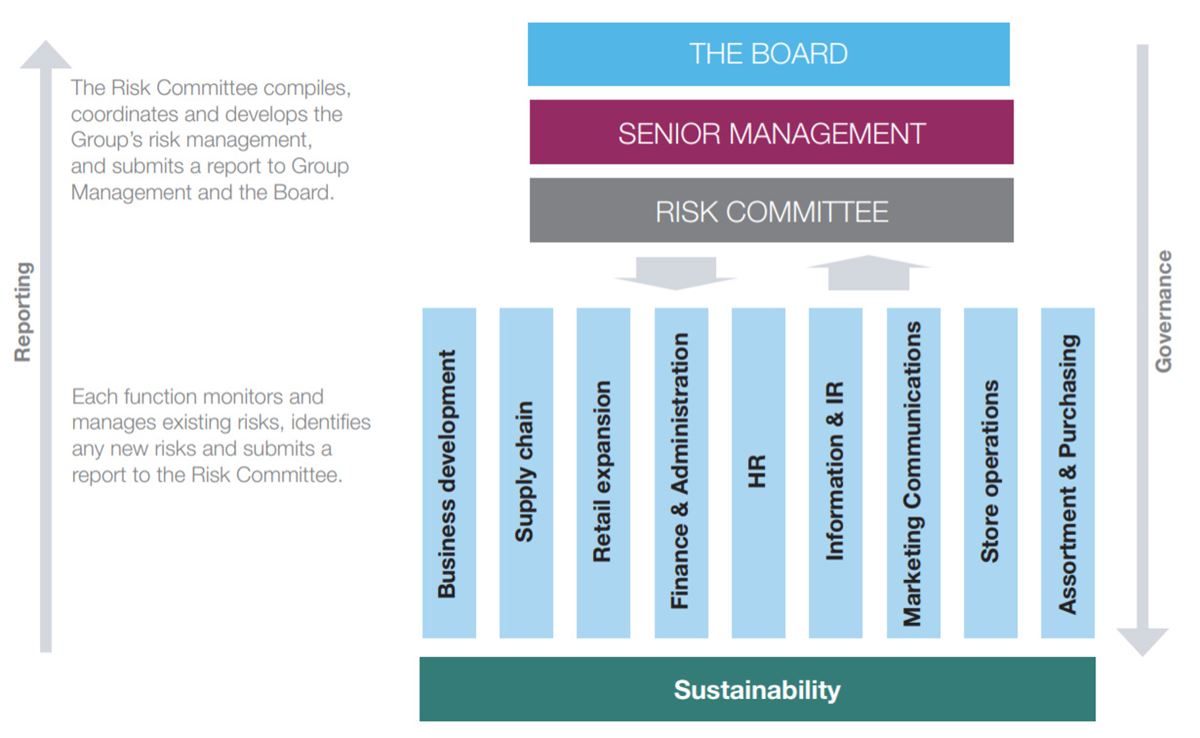 Operational and financial risks
Operational risks primarily comprise establishments in new markets, purchasing in Asia, IT systems, competition, logistics, strikes, key employees, social responsibility, product range and shrinkage.
Financial risks mainly comprise economic conditions, wage inflation, raw-material prices, transport costs and exchange-rate exposure.