To develop an attractive and relevant customer offering and to ensure our future competitiveness, we must understand how our business environment is changing. The operations that Clas Ohlson carries on entail risks that could negatively impact the Group to varying extents.
These risks can be divided into strategic, operational and financial risks. The Group's risk scenario can change quickly, and we work continually to update the risk situation and to ensure quick, efficient risk management.
Strategic, operational and financial risks impact our opportunities for achieving our strategic and business-related goals. Creating awareness of the risks in the operations means they can be controlled, limited and managed. When handled correctly, risks may lead to opportunities and add value to the business.
Risk management process
Clas Ohlson works continuously to update the Group's risk situation through a systematic process in which risks are identified, evaluated, managed and reported. Priority is assigned to the risks assessed as having the greatest negative impact in terms of likelihood and conceivable effects on operations. Classification is also made on the basis of how well the implemented countermeasures correspond with the desired level. This work is performed in each function based on the composition of Group Management. Internal reports on measures implemented and changes in risk assessments are issued twice a year and on a continuous basis when necessary.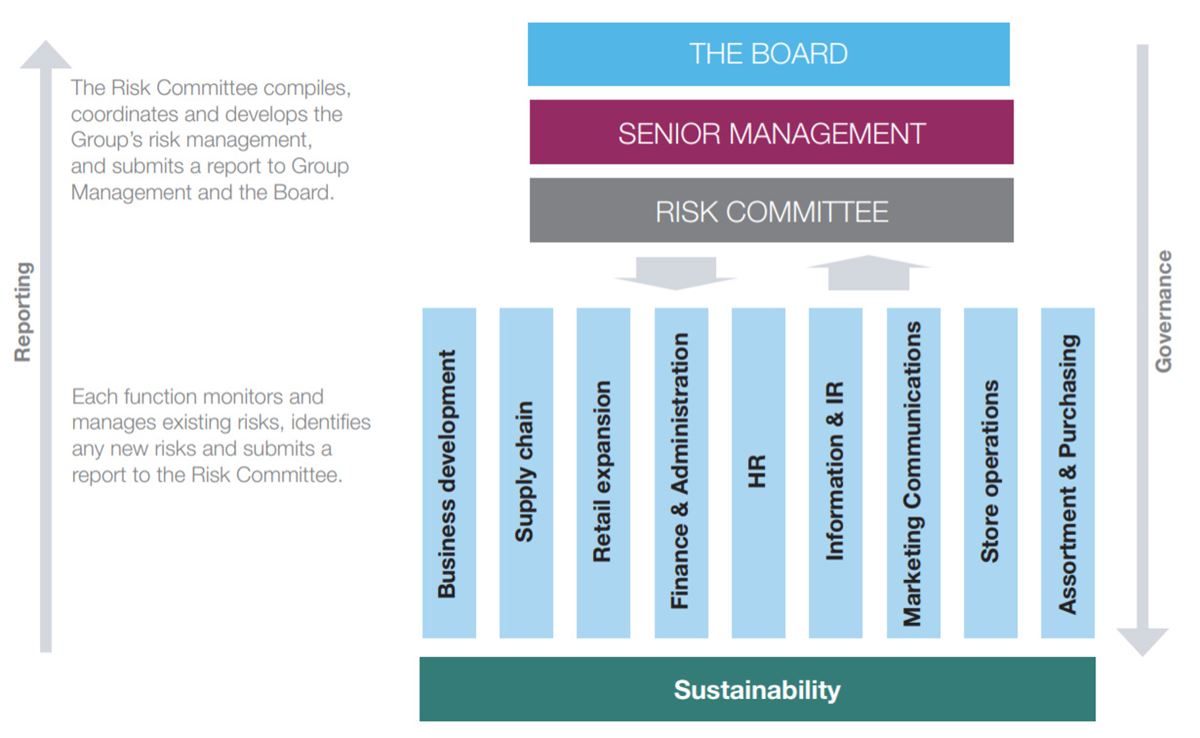 The risks are compiled in risk maps to clarify overall exposure and where measures should be prioritised. Maps are compiled at Group level and are a key component of the company management's and the Board's strategic and operational governance.
Clas Ohlson's Risk Committee performs the work involved in compiling, coordinating and developing risk management. Our operations are impacted by rapid changes, and these efforts remain a high priority as the company continues to grow and develop.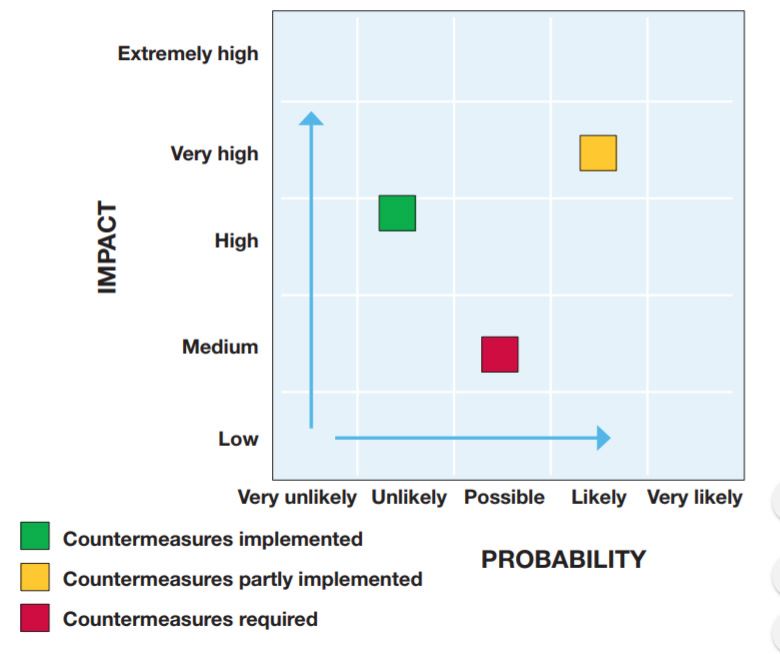 Strategic risks
The purpose of strategic risks is to ensure that the company's business model is properly adapted in both the short and the long term to our customers and the needs of the various markets. In addition, strategic risks are intended to indicate changes in the business environment with potentially significant effects on Clas Ohlson's operations and business goals. Risks of a strategic character primarily comprise risks associated with changes in the business environment and increased competition, shifts in technology and in customers' purchasing habits, market positioning, and product range and offering, growth as well as strategy implementation.
Operational risks
Operational risks are directly attributable to business operations with a potential impact on earnings and the financial position. Operational risks can normally be influenced and are often linked to the organisation's processes, working methods and skills. Operational risks are mainly risks associated with purchasing of products, sustainability, IT systems, logistics, key employees, leases, shrinkage and regulatory risks.
Financial risks
Financial risks are risks with a potential impact on earnings and the financial position. Risks of a financial nature consist primarily of risks associated with changes in the economy, currency exposure, transport costs, raw material prices and wage inflation.
Currencies, currency hedging and currency fluctuations
The company's currency exposure is high, primarily due to sales in Norway and the Group's purchasing. About 50 per cent of the company's purchases are made in currencies other than SEK.
Futures hedging is performed monthly in USD and NOK, with a maturity of six months, against half of the expected flow in each currency. In this way, the company is guaranteed the forward rate on a major proportion of its currency exchanges, but also has the opportunity/risk of making the remaining payments at the prevailing rate.