Fees are paid to the members of the Board according to AGM resolutions.
Board members who are employed in the company do not receive director fees. No pensions or other incentive programs are paid to the company's Board. No director fees were paid in the subsidiaries.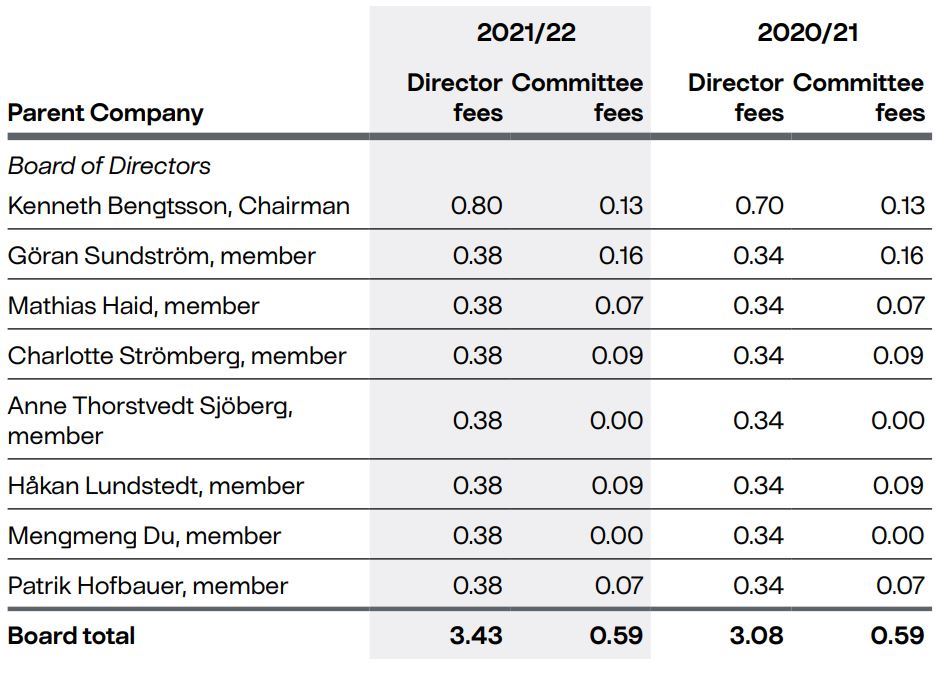 Gender distribution on the Board among the members elected by the AGM in the past financial year was five men and three women. In percentage terms, the distributioin is 62.5 per cent men and 37.5 per cent women.