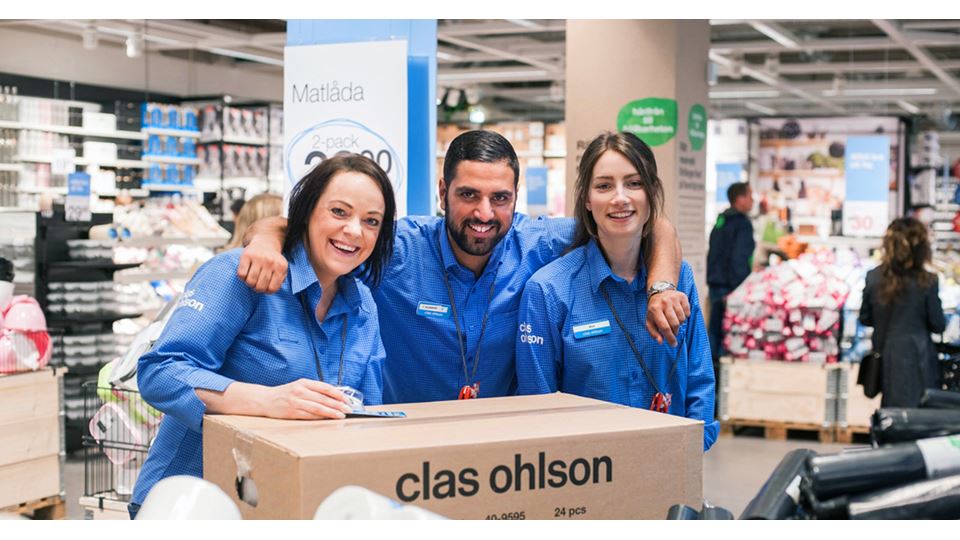 Our company has been encouraging skills development since 1918 – and it all began with our founder, Clas Ohlson.
He realised early on that we always need to develop our offering and our working methods in order to be able to give our customers what they want and need.
Over the years our offering, our availability and our customers' expectations have all changed. In order to bring about change, our co-workers and the company as a whole must continue to challenge our methods – by being innovative and trying to be even better and even more relevant for our customers.
We encourage and support learning by offering our co-workers opportunities to grow and take on new and challenging roles.
170 different roles
Clas Ohlson wants to be a good workplace in which to grow. The development of our co-workers is essential to our success. When we talk about growing, we do not just mean progressing at the same store or within a function. We regard growth as also having the opportunity to broaden your skills or move in a new direction. At Clas Ohlson, we have about 170 interesting roles and careers to offer.
Did you know, for example, that we have our own watchmaker? Or that we produce our TV commercials in-house at the head office in Insjön?
Induction programme and training
Our induction programme ensures that all newcomers to the company are given a broad understanding of Clas Ohlson's history and values, our vision, our mission and our sustainability work, which they can then draw on in their interaction with customers and other stakeholders. We provide our co-workers with continuous skills development and further training, both on an individual basis and in groups.
Our training department, better known as the Clas Ohlson Academy, coordinates and manages training at all levels within the company and in all our markets.
Clasroom is our training portal that enables people to choose when and where to do training, either on a mobile device or on a computer.
Leadership
Good leadership encourages and supports personal growth and commercial success. At Clas Ohlson leadership is about looking after and developing our co-workers so that we can do better business with a constant focus on the customer.
Internal leadership programmes, divided into a number of stages, help our leaders to further their own development.