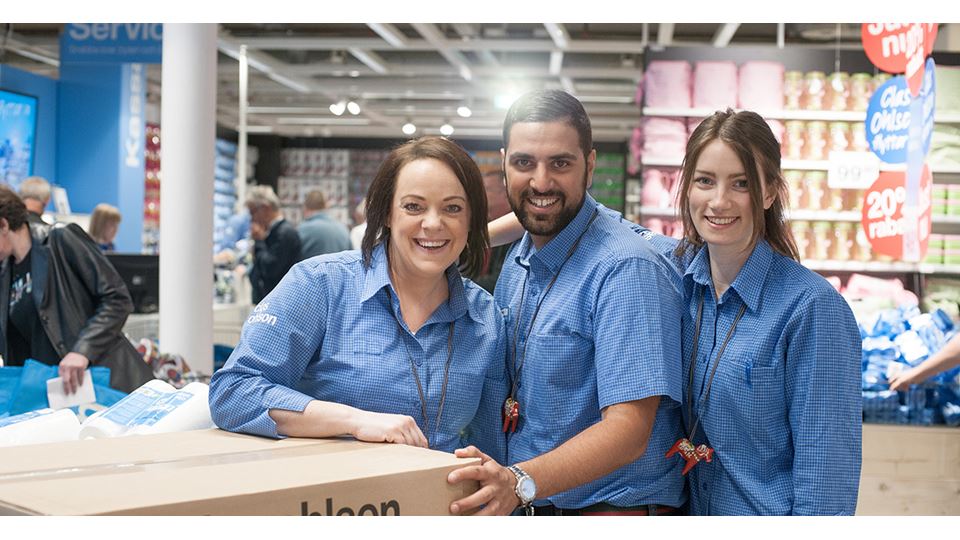 Clas Ohlson offers smart, simple and practical solutions at attractive prices that help make everyday life easier for our customers.
Help and inspire are keywords in our mission statement. Our aim of delivering value for customers, investors and co-workers must permeate all that we do.
Our purpose
We are dedicated to simplifying home fixing for everyone, responsibly.
Our mission
To help and inspire people to improve their everyday life by offering smart, simple, practical solutions at attractive prices.
Our business concept
We will sell dependable products at low prices and with the right quality according to need. This is our founder, Clas Ohlson's, original business concept.
The Clas Ohlson spirit
Our employees are all unique but we have one thing in common: The Clas Ohlson spirit. The Clas Ohlson spirit summarises how we treat each other and our customers.
Our people and customers should all feel welcome and acknowledged. Every co-worker contributes with his or her unique background, experience, competence and personality; this diversity is a great force that we shall take advantage of. There must be room for new ideas, and we shall dare to try new ways, as we work to make everyday life simpler and smarter with our customers in the centre.
Diversity
Our goal is a dynamic organization where we embrace diverse ideas and perspectives. Diversity is also a strategic asset that will help us develop both as an organization and as individuals. We are convinced that diversity will help us reach our strategic goals, become a sustainable organization and lead to a better financial performance.
Clas Ohlson is an international organization with a wide customer base; diversity will help us reflect the societies in which we operate.
Read more here about the benefits of diversity.